ALL NEWS
Team ROC held the third training session in Beijing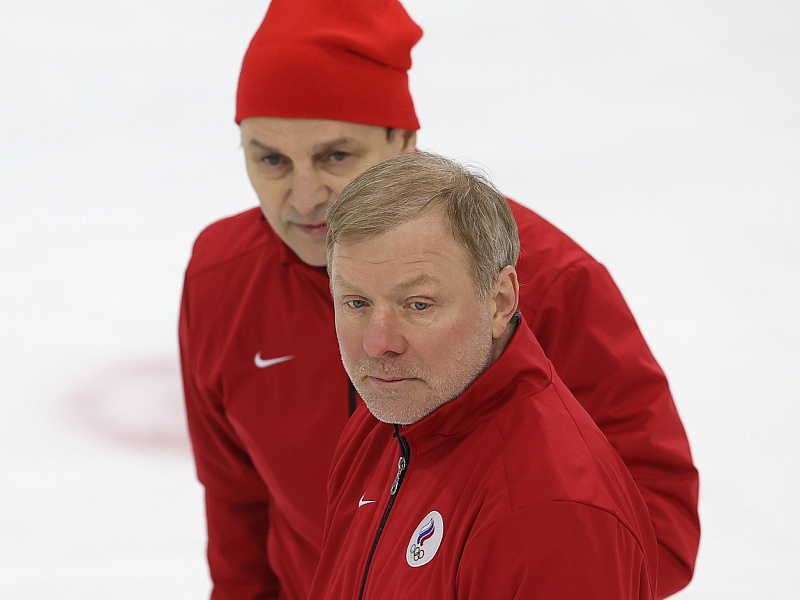 In preparation for the upcoming 2022 Olympic Games, the men's ROC ice hockey team held the third training session in Beijing, China.

Our players trained in these following lines:

Fedotov, Samonov;
Nikishin, Nesterov - Gusev, Shipachyov, Grigorenko;
Yakovlev, Minulin - Galiev, Semyonov, Gritsyuk;
Telegin, Elesin - Slepyshev, Karnaukhov, Voronkov;
Sharipzyanov, Voynov - Tkachyov, Andronov, Chibisov, Kayumov.

Head coach Alexei Zhamnov:

- I think that the line consisting of Nikita Gusev, Vadim Shipachyov and Mikhail Grigorenko will stay together for the start of the Olympics. Stanislav Galiev is a faster player than Gusev, so he will be in a line together with Kirill Semyonov and Arseniy Gritsyuk. Sergei Plotnikov and Artyom Anisimov are here, but they need time to adapt. It's been difficult for us without any friendly matches, we've been restricted to training sessions. The first game will be very important, we want our players to compete without a lot of tension.