ALL NEWS
Reaction after beating Switzerland at the 2022 World Junior Championship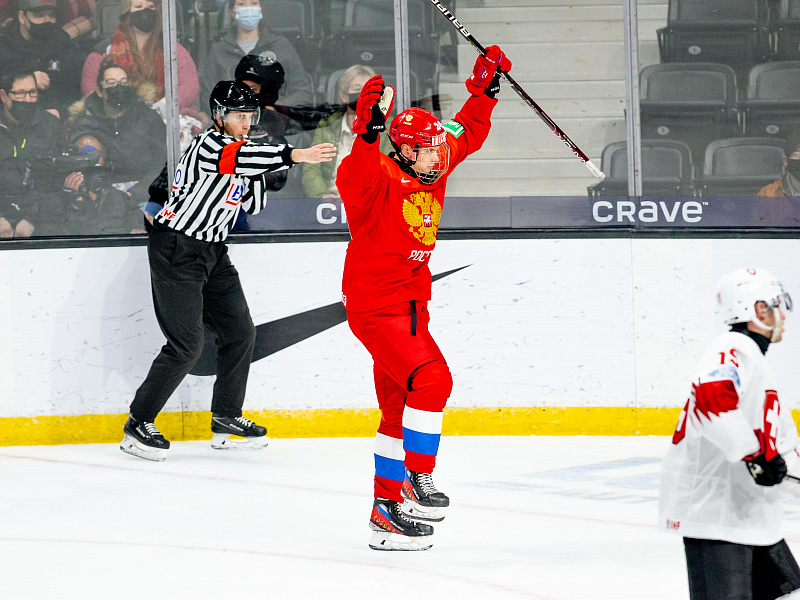 Following the 4:2 victory against Switzerland in the second match of the 2022 IIHF World Junior Championship in Canada, under 20 Russian national team head coach Sergei Zubov and forwards Dmitry Zlodeev and Danila Yurov shared their emotions.

Russia U20 head coach Sergei Zubov:

- We could have played better today, we wasted a lot of scoring opportunities. Nevertheless, we're happy that the guys from the third and fourth lines managed to score, this is a positive sign for us. Furthermore, I liked our discipline. Why did we choose Yegor Guskov today? Yaroslav Askarov played well yesterday, but we thought that he could have done better for the third goal.

Russia U20 forward Dmitry Zlodeev:

- It's always nice to win, we immediately began pressing the opponents and competing in our manner. I enjoyed playing with Ivan Didkovsky, we know each other well. The main thing is that we achieved the victory, anyone in our team is capable of scoring.

Russia U20 forward Danila Yurov:

- The coaches told us to not take any needless penalties, as they had ruined our first game. The fact that we competed with discipline today played a major role in the result. Our goal is to win the tournament.