ALL NEWS
Russia U20 are continuing to train in Canada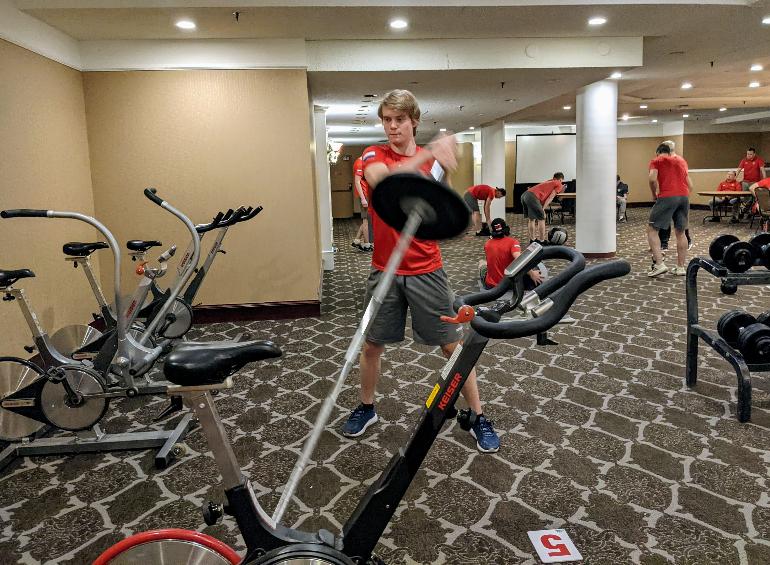 On December 21, the under 20 Russian national team held a training session at the Downtown Community Arena in Edmonton, where the players worked out in the gym in two different groups.

At 03:00 Moscow time on December 24, the team will compete in a friendly match against Canada in preparation for the upcoming 2022 IIHF World Junior Championship.

Russia U20 forward Vasily Ponomaryov:

- We can't spend a lot of time at the stadium as a result of the coronavirus measures, but the Russian Ice Hockey Federation has put together a gym for us in the conference hall on the first floor of the hotel. In the morning, we had an intense training session on the ice, so we worked on our strength in the gym. I always start every day with around 20-30 minutes on the bike, before I subsequently increase my intensity. Who is the most powerful player in our team? That is certainly Dmitry Zlodeev!