ALL NEWS
Fyodor Svechkov: "The match against Canada will be a good test ahead of the World Junior Championship"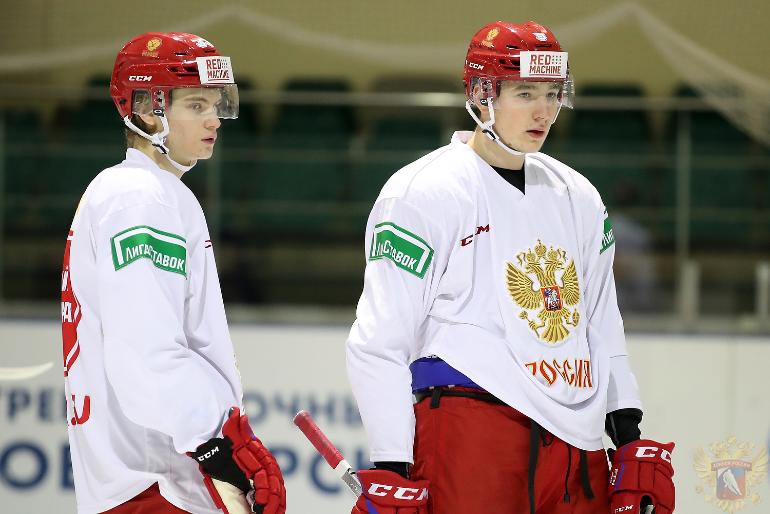 Under 20 Russian national team forward Fyodor Svechkov shared his emotions concerning the training process in preparation for the 2022 IIHF World Junior Championship in Canada.

Russia U20 forward Fyodor Svechkov:

- Today, we worked on winning duels, our special teams and faceoffs. We aren't in optimal shape yet, but we still have time before the tournament begins. Yes, it's not easy living in this bubble here, so we talk to each other a lot when eating meals and we're really enjoying our training sessions. We train in an intense manner, it is important to recover in time for the next session. The friendly match against Canada? We are looking forward to it, we haven't played any games for almost a month now! I'm a bit nervous, but it will be a good test ahead of the competition.