ALL NEWS
An U20 friendly match between Russia and Canada will be played ahead of the 2022 WJC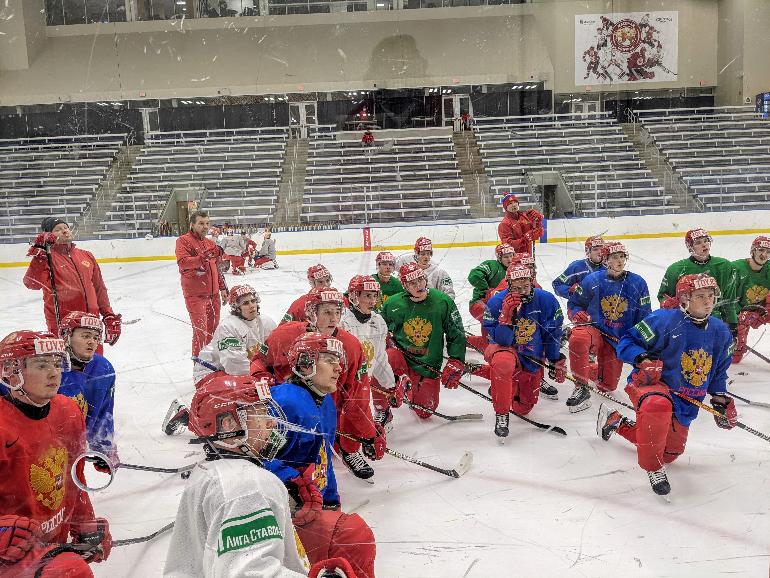 An U20 friendly match between Russia and Canada will be played ahead of the upcoming 2022 IIHF World Junior Championship.

The game will be staged at 03:00 Moscow time on December 24 at the Rogers Place in Edmonton.

Russia U20 forward Ivan Didkovsky:

- I'm happy that we will compete against the Canadians, it will be a good test and we haven't participated in matches for a long time. Since we began training here in Canada, we have been working on both our defensive and attacking play. My free time? I spend it watching films and different series. We can now move out of our rooms to eat together, that is already great! There is a piano on the way to the canteen, I am trying to recall some melody to play.