ALL NEWS
2021 Channel One Cup. Sweden - Russia. A statistical look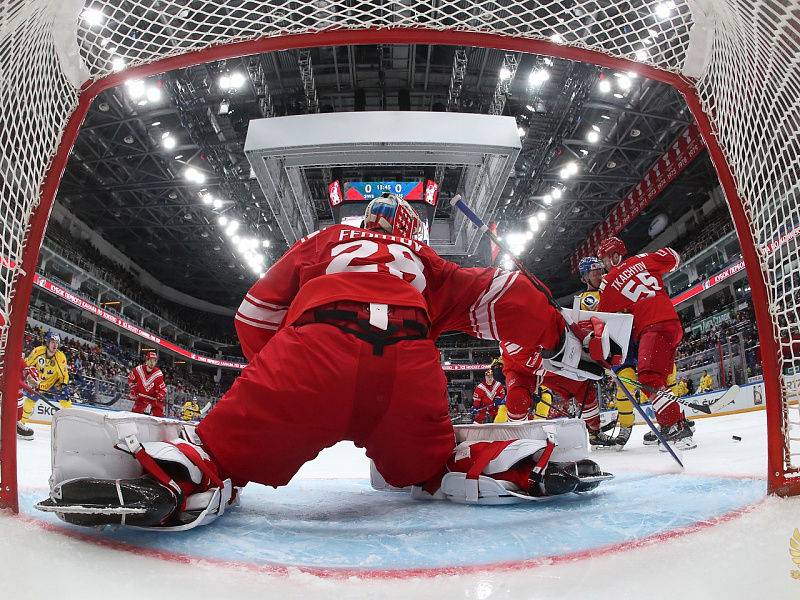 The Russian Ice Hockey Federation takes a look at the statistics to emerge from the narrow 1:0 victory against Sweden in Moscow in the second stage of the 2021/2022 Euro Hockey Tour:

- Russia have now competed in 300 Euro Hockey Tour matches against either Finland, Sweden or the Czech Republic. So far, our players have tallied 165 victories, seven draws, 128 defeats and a positive goal difference of +96 (825-729);

- Interestingly, in 791 official games for the senior Russian national team, the score 1:0 has only been witnessed on 11 occasions. Vyacheslav Voynov became the second defenseman to score the only goal for Russia in a match which finished 1:0 in our team's favour;

- Goalkeeper Ivan Fedotov tallied his maiden shutout for the senior Russian national team in his fourth match. He became the 29th Russian goaltender to pick up at least one clean sheet for the senior national team;

- Forward Vladimir Tkachyov has registered 15 (5+10) points in 23 Euro Hockey Tour appearances.