ALL NEWS
The senior national team trained at the CSKA Arena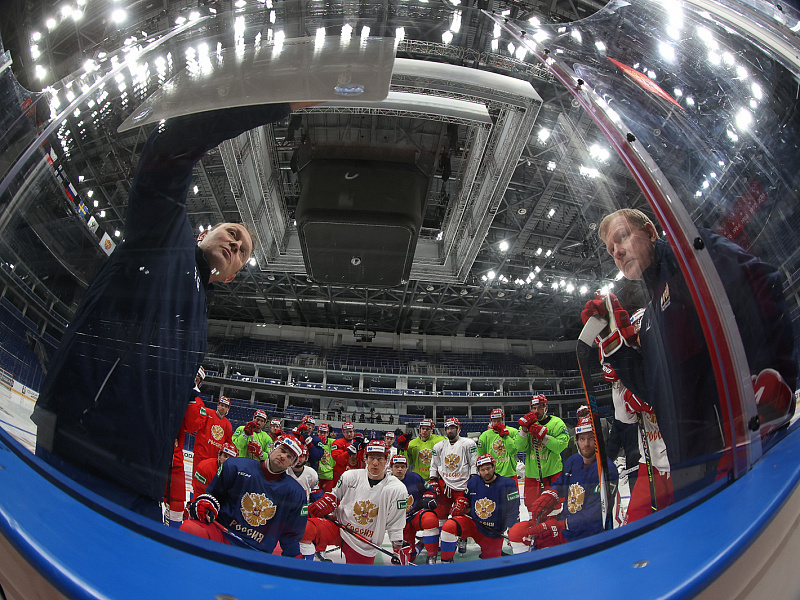 The senior Russian national team held a training session at the CSKA Arena in Moscow in preparation for the Channel One Cup.

The competition is the second stage of the 2021/2022 Euro Hockey Tour.

Our players trained in these following lines:

Group 1

Goalkeepers: Ivan Fedotov, Timur Bilyalov.
Defensemen: Damir Sharipzyanov - Vyacheslav Voynov, Yegor Yakovlev - Artyom Minulin, Nikita Nesterov - Alexander Elesin, Alexander Nikishin - Alexei Marchenko.
Forwards: Kirill Marchenko - Vadim Shipachyov - Andrei Chibisov, Sergei Tolchinsky - Pavel Karnaukhov - Mikhail Grigorenko, Daniil Vovchenko - Alexander Kadeikin - Sergei Plotnikov, Artur Kayumov - Artyom Anisimov - Yegor Korshkov.

Group 2

Goalkeeper: Alexander Samonov.
Defensemen: Sergei Telegin - Semyon Chistyakov.
Forwards: Kirill Semyonov - Ivan Morozov - Artyom Galimov, Vladislav Kamenev - Vladimir Tkachyov - Arseniy Gritsyuk.

Tomorrow, at 18:30 Moscow time, the team will compete in the opening match of the tournament against Canada.