ALL NEWS
The 2021 World Hockey Forum will be held in an online format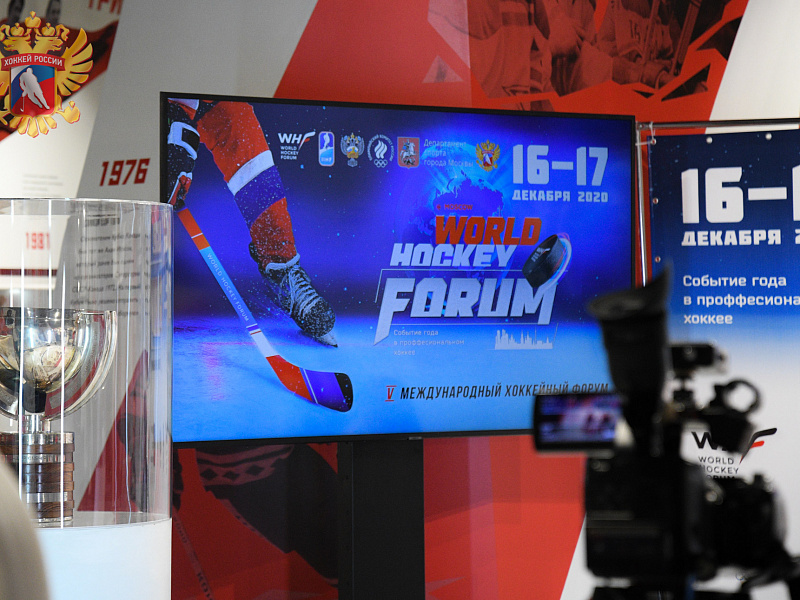 The VI World Hockey Forum will be held on the 16th and 17th of December 2021.
Given the difficult epidemiological situation, the Russian Ice Hockey Federation took the decision to hold the event in an online format just like in 2020. As a consequence, you can take part in the Forum from anywhere in the world, which is an indisputable advantage and contributes to the growth of the number of participants. Last year, 1,350 people from 45 countries of the world participated in the event.
The World Hockey Forum - with the support of the International Ice Hockey Federation, the Ministry of Sport of the Russian Federation, the Russian Olympic Committee and Moscow Committee of Sport - has been held since 2016 and has become a traditionally significant event in the global ice hockey calendar. Among the regular guests of the event are Vladislav Tretiak, Roman Rotenberg, Stanislav Pozdnyakov, Rene Fasel, Vladimir Yurzinov, Roman Skvortsov and Viktor Gusev. In 2020, Gary Bettman took part in the business program for the first time.
The program of the upcoming Forum will be devoted to the most pressing issues of ice hockey life. Topics for discussion include digital services for fans, women's ice hockey, improving the processes of training a sporting reserve in the context of digital transformation, experience in the creation and development of the Red Machine National Development Program, the development and implementation of a unified refereeing standard for all competitions and much more.
Moreover, during both days of the Forum, there will be a seminar for coaches
Each participant will be able to visit an interactive exhibition of the sporting industry, analyse presentation materials and talk to the exhibits' representatives.
Participation in the Forum is free of charge. You can register on the following
link
.
If you have any questions concerning the Forum, please send them to
info@whf.hockey
.