ALL NEWS
Reaction after playing Sweden in the Euro Hockey Tour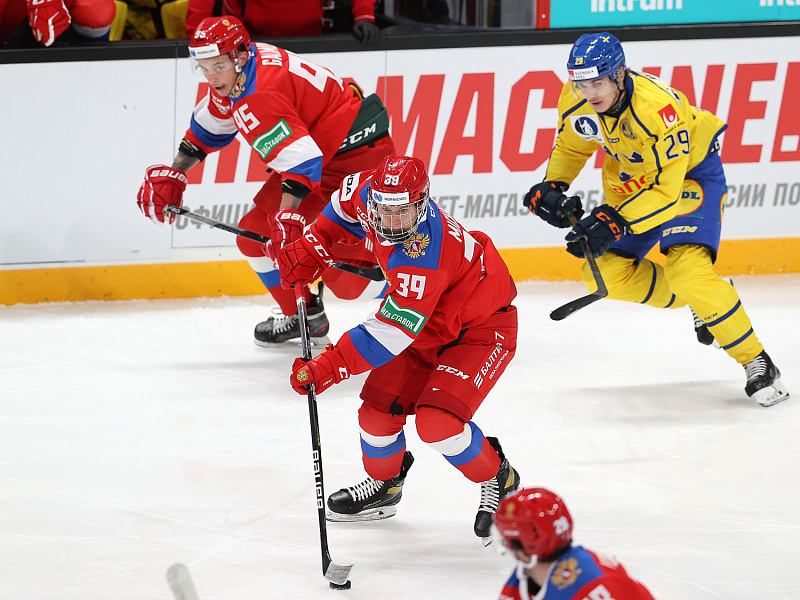 Senior Russian national team forwards Artyom Galimov and Matvei Michkov spoke to the press following the 2:4 loss to Sweden in the second game of the 2021/2022 Euro Hockey Tour:

Senior Russian national team forward Artyom Galimov:

- It was a good performance from our team. In the first period, the Swedes appeared to be a bit sleepy, but we couldn't take advantage of our scoring opportunities. Thankfully, we took a lot less penalties today in comparison to Thursday, we focused on our discipline. We will try to beat the Czech Republic tomorrow.

Senior Russian national team forward Matvei Michkov:

- Despite this loss, we received an important experience today. At this level, you can see where you need to improve. My lacrosse goal in the second period? To be honest, I should have scored in the first period, but the puck didn't fall at my stick in the right way. I would like to dedicate my goal to my family, it's great that my lacrosse attempt came off! After that goal, we competed with more energy and tried to following the coach's game plan.