ALL NEWS
Matvei Michkov and Dmitry Shugaev speak after playing Finland in the Euro Hockey Tour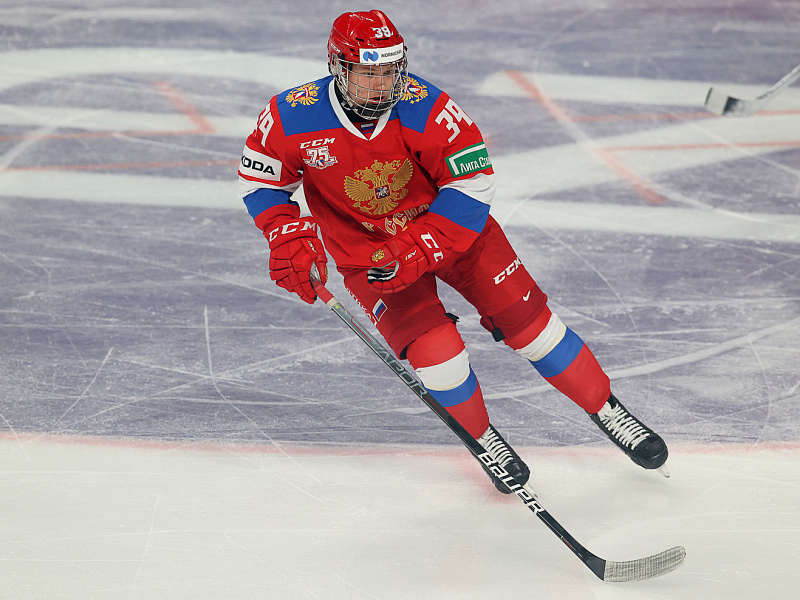 Russian national team forward Matvei Michkov and goalkeeper Dmitry Shugaev shared their emotions following the 0:3 loss to Finland in Helsinki in the maiden game of the 2021/2022 Euro Hockey Tour:

Russian national team forward Matvei Michkov:

- Thank you to the management group for giving me the opportunity to make my debut for the senior national team at the age of 16, it was a fantastic experience for me! At first, it was important to touch the puck and take a shot at goal. Afterwards, I felt easier psychologically. The most important thing at international level is to win, but, sadly, we lost today. The Finns have an experienced team, they controlled the puck well and took advantage of their opportunities on the powerplay. All of us want to win and be successful with the national team.

Russian national team goalkeeper Dmitry Shugaev:

- I would like to thank the coaching staff for putting faith in me, they told me during yesterday's training session that I was to play in this game. The coaches had warned me that the Finns were going to apply pressure on us, I was ready for their shots. Tomorrow, we will analyse our mistakes and prepare for the next match. My performance? Goalkeepers can save any shot. My leg needed to be longer for their first goal, before their second was scored on a two-man advantage. Finland are strong on the powerplay.