ALL NEWS
Senior national team training session in Finland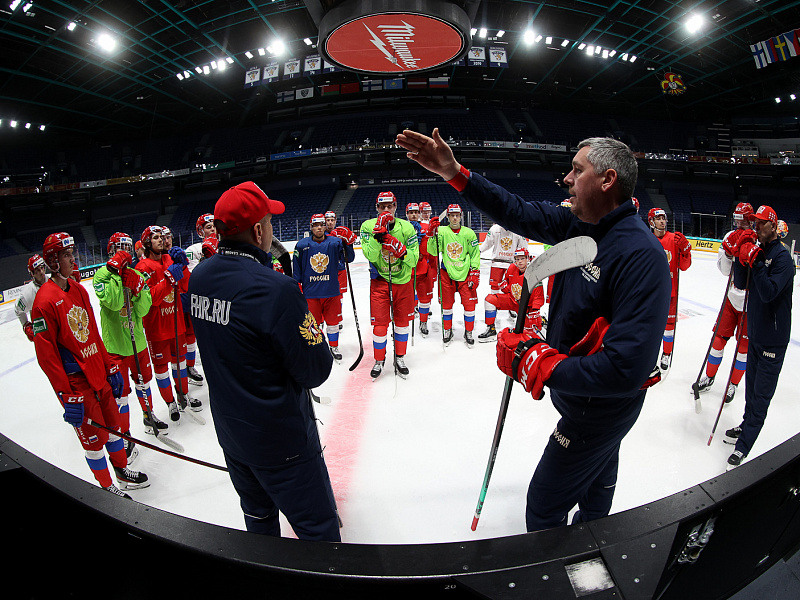 The senior Russian national team participated in a training session at the Hartwall Arena in Helsinki in preparation for the opening match of the 2021/2022 Euro Hockey Tour.

The players trained in these following lines:

Group 1

Goalkeepers: Askarov, Shugaev;
Whites: Nikishin, Telegin - Vovchenko, Voronkov, Rashevsky;
Blues: Mukhamadullin, Elesin - Tertyshny, Galimov, Abramov;
Reds: Chistyakov, Koromyslov - Chibrikov, Guslistov, Khusnutdinov;
Greens: Smirnov, Novikov - Chekhovich, Zinchenko, Michkov.

Group 2:

Goalkeeper: Galkin;
Savikov, Grudinin - Trineev, Ponomaryov, Svechkov.

Puck-drop against Finland is scheduled for 19:30 Moscow time on November 11. Match TV will provide a live television broadcast.