ALL NEWS
The RIHF held a seminar for coaches of the CSKA Moscow academy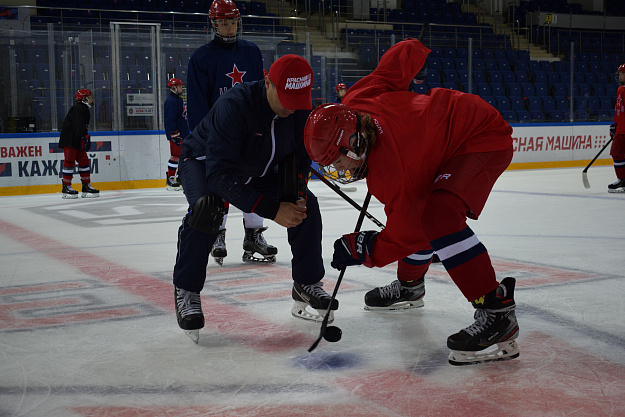 The Russian Ice Hockey Federation (RIHF) held a seminar for coaches of the CSKA Moscow academy.

Dmitry Polyanchikov, the head of the RIHF technology department, organised a practical training session on the ice concerning technical aspects of faceoff draws, a component of the game which is vital as it directly affects which team holds possession of the puck and can organise attacking plays.

During the seminar, the patented "Puck Throw" sporting simulator was presented for use in the training process, a piece of technology which consequently allows the coach to effectively perform faceoff draws with a sufficient number of repetitions (15-17 pucks). This increases the density of the lesson and focuses the attention of the coach and players on the technical aspects of faceoffs.