ALL NEWS
Reaction after beating the Czech Republic in the first U18 friendly match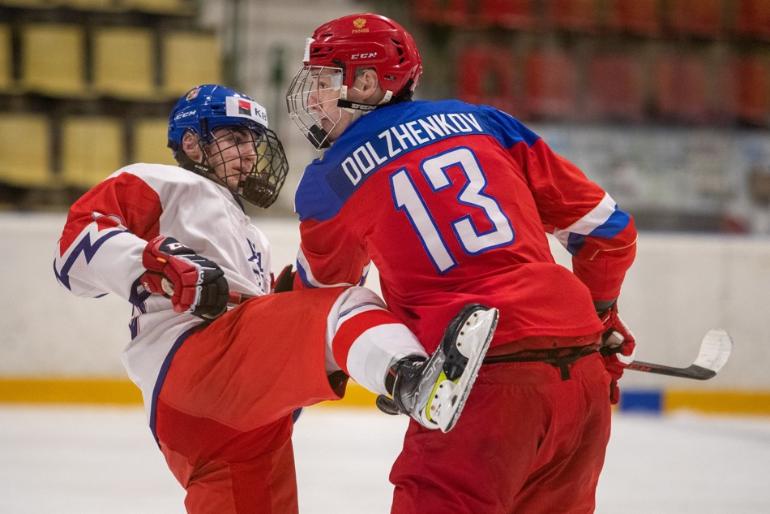 Following the 4:3 victory against the Czech Republic on the road on October 8, under 18 Russian national team head coach Vladimir Filatov and forward Kirill Dolzhenkov shared their opinions:

Russia U18 head coach Vladimir Filatov:

- We're happy with the victory, the guys did a good job to turn the game around and beat the Czechs on their own ice. This means a lot. Kirill Dolzhenkov? Yes, he certainly played a big role in the win, hopefully he will continue in the same vein. The opponents competed with the initiative for the opening 40 minutes, as coaches we had to find the right words to make the players believe in themselves.

Russia U18 forward Kirill Dolzhenkov:

- It wasn't an easy match for us, but we subsequently managed to follow the game plan which the coaches gave us during the break. The Czechs have strong, physical players, however, we coped with the challenge. This win will gave us extra stimulus for the upcoming games. However, at the same time, we have to be prepared for the opponents tomorrow, they will want to take revenge on us.