ALL NEWS
The volunteer campaign for the 2023 World Junior Championship has started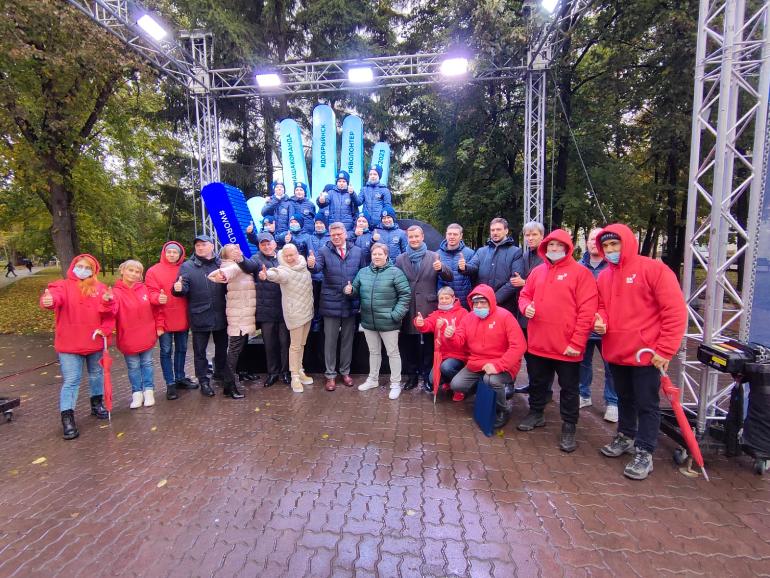 On September 30, in Novosibirsk and Omsk, an application campaign was launched to recruit volunteers for the preparation and staging of the 2023 IIHF World Junior Championship. The tournament will be held between 26 December 2022 and 5 January 2023.
As part of the event, both cities hosted the opening ceremonies of art objects designed in the form of an ice hockey stick and an open hand symbolising volunteer support, and a puck displaying the official logo of the World Junior Championship. An interregional teleconference was also held.
The ceremony was attended by Deputy Governor of Novosibirsk Region Sergei Nelyubov, Deputy Minister for Youth Affairs, Physical Culture and Sport of Omsk Region Ivan Kolesnik and Executive Director of the Russian Ice Hockey Federation (RIHF) Dmitry Kurbatov.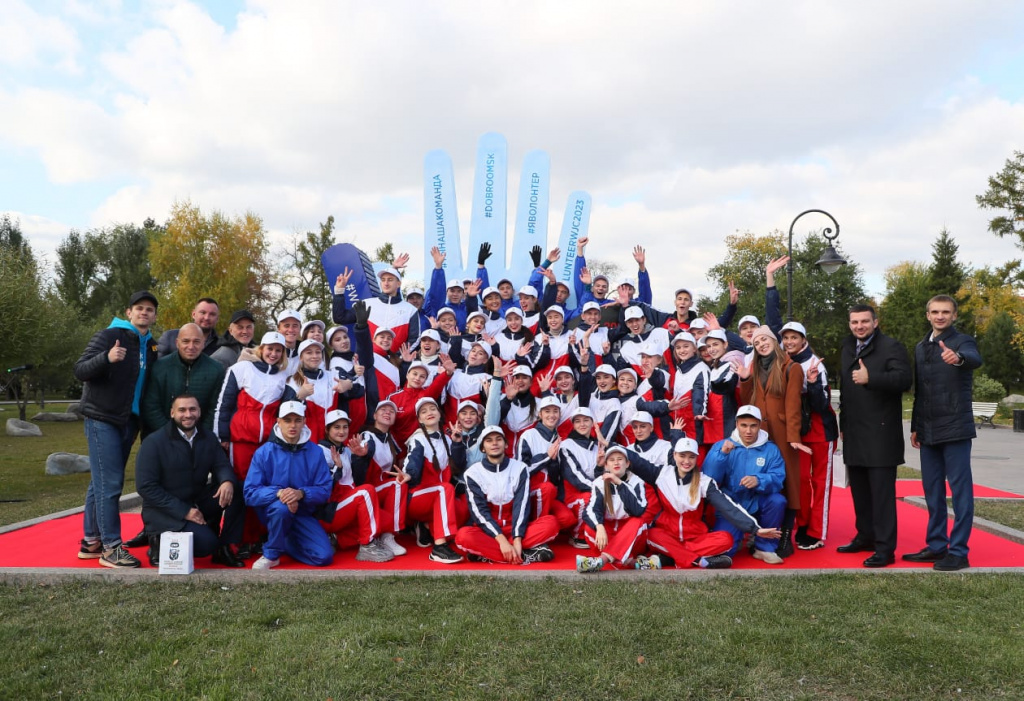 Sergei Nelyubov, on behalf of the Governor of the Novosibirsk Region, greeted and congratulated the participants of the ceremony on the start of the application campaign and noted that it is an important stage of preparations for the tournament,
In total, 400 volunteers in Omsk and 600 in Novosibirsk are planned to be involved in the preparation and staging of the World Junior Championship.
In Novosibirsk, the headquarters for training volunteers will be located at the Volunteer Centre for Novosibirsk Region. The headquarters in Omsk will be located at the Siberian State University of Physical Culture and Sport.
Dmitry Kurbatov, RIHF Executive Director:
- Volunteers are an important part of every competition. We must create comfortable conditions for all teams and volunteers. Volunteers are the people who are the first to meet our guests at the airport and train station, help them in the hotel and assist them at the arena. Our guests will take home the impressions of communicating with them. In many ways, volunteers are our face. The art object symbolises an honest hand which is ready to welcome guests.
Ivan Kolesnik, Deputy Minister of Youth Affairs, Physical Culture and Sport of Omsk Region:
- This ceremony symbolises that our two regions are jointly working hard to prepare for the World Junior Championship, which will be held in our cities in 2023. We are constructing new arenas and hotels ready to receive guests of the competition. We love ice hockey in our regions, so everyone is looking forward to this event.