ALL NEWS
The expert council has recommended for Alexei Zhamnov to be appointed the senior Russian national team head coach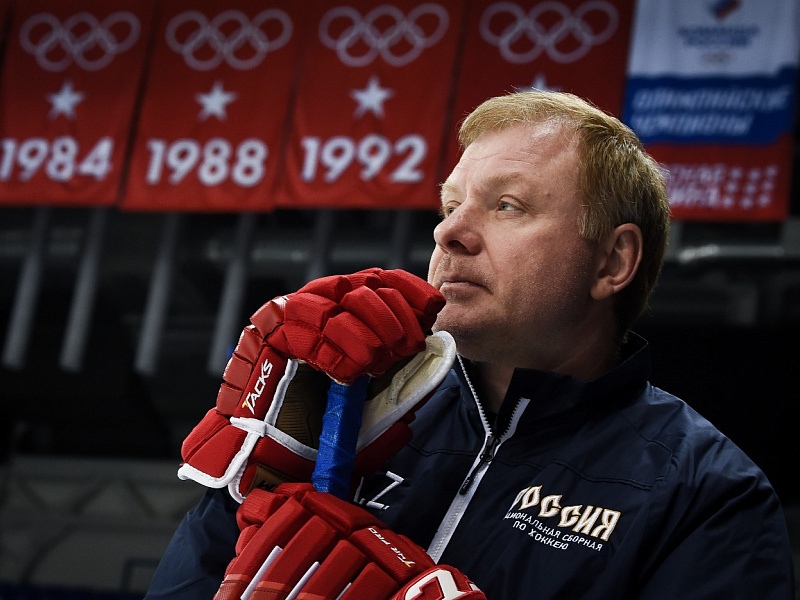 Taking into account the importance of the upcoming 2022 Olympic Games in Beijing, China, the Russian Ice Hockey Federation (RIHF) decided to hold an expert council meeting of authoritative ice hockey representatives to agree on the candidacy of the head coach of the senior men's Russian national team.

The meeting took place on September 27. It was held with the participation of three-time Olympic champion Vladislav Tretiak, two-time Olympic champion Boris Mikhailov, Olympic champion Valeri Kamensky, Olympic champion Alexei Zhamnov and world champion, silver medalist and best player of the 1998 Olympic Games Pavel Bure. After lengthy discussions, the council by a majority recommended the appointment of Alexei Zhamnov as the head coach of the Russian national team.

RIHF president Vladislav Tretiak:

- We hope for long-term cooperation with Zhamnov, it is important for us to think several cycles ahead. He knows how to build relationships with different generations of players, and he's a strong strategist, motivator and psychologist. The decision to submit a recommendation for the RIHF to sign a contract with Zhamnov as the head coach of the Russian national team was influenced, in particular, by the participation of NHL players in the Olympic Games. At the same time, it is important to note that there is still no official decision concerning the participation of the NHL. As you know, it will be made known before January 10.

Oleg Znarok and Valeri Bragin will join the team's management group as consultants, we would like to thank them for agreeing to work in this position. These experienced professionals will assist our team during the preparation period and participation in the Olympics.

RIHF expert council member Valeri Kamensky:

- The council had several candidates, including Alexei Zhamnov and Oleg Znarok. After a long debate, the majority of the council members supported Zhamnov's candidacy. Alexei has many years of experience in the management group of the national team, he helped our national team win the Olympics in South Korea and perfectly understands the specifics of working with stars from the NHL.