ALL NEWS
The RIHF signed a cooperation agreement with the Avangard Centre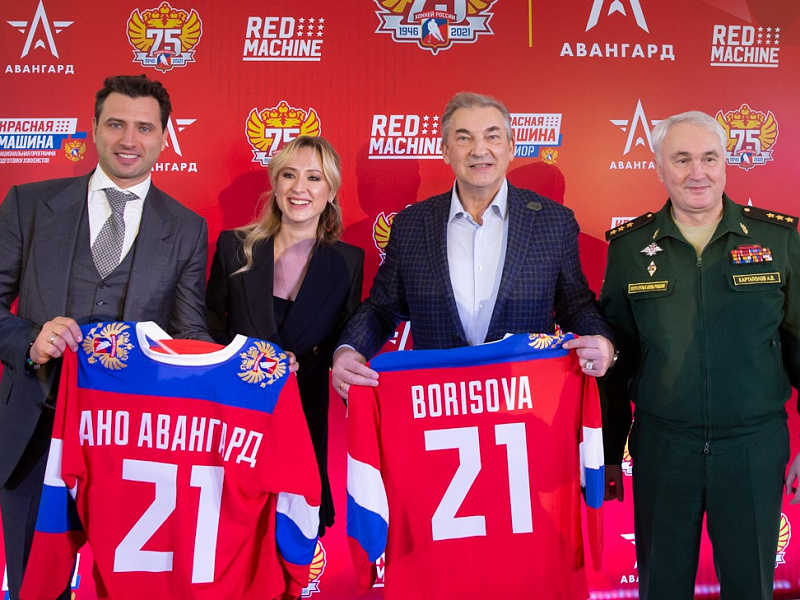 The Russian Ice Hockey Federation (RIHF) and the Avangard Educational and Methodological Centre for Military-Patriotic Education have signed a cooperation agreement.

The ceremony took place at the Ice Hockey Museum in Moscow. It was attended by the Deputy Minister of Defence of the Russian Federation, Head of the Main Military-Political Directorate of the Armed Forces of the Russian Federation Andrei Kartapolov, RIHF President Vladislav Tretiak, General Manager of the National Team, First Vice-President of the RIHF Roman Rotenberg and Director of the Avangard Centre Daria Borisova.

The cooperation agreement provides for interaction in the field of civil and military-patriotic education of children and popularisation of military and other public service areas. The main areas of cooperation will consist of joint projects to increase the authority and prestige of service to the Fatherland, the formation of a harmonious personality capable of protecting the Motherland, productive and creative work, as well as the physical development of adolescents and youth, promoting a healthy lifestyle.

The Avangard Centre was established by the Government of Moscow and the Moscow region with the support of the Ministry of Defence of the Russian Federation. It is located on the territory of the Patriot Park. Among the activities of the centre are military training, the study of military registration specialties and the patriotic education of young people.