ALL NEWS
Luc Tardif is the new IIHF president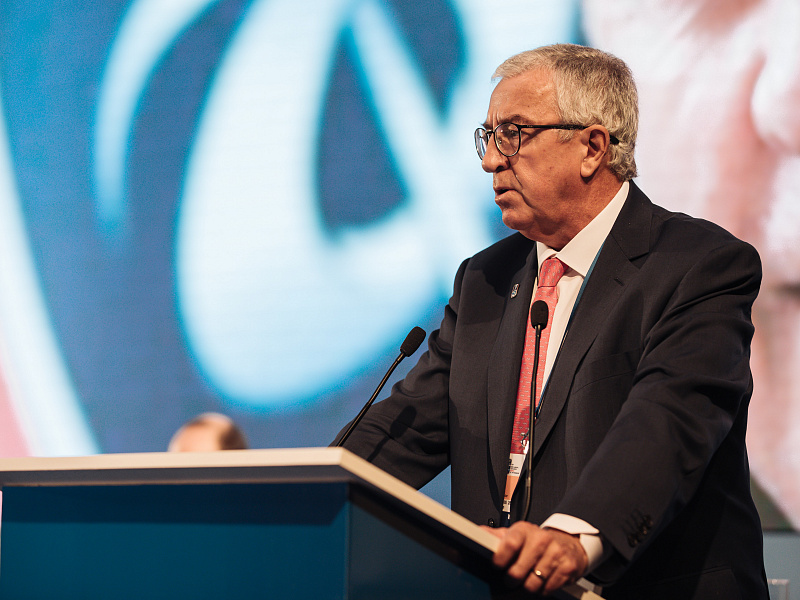 On September 25, within the framework of the Semi-Annual International Ice Hockey Federation (IIHF) Congress in Saint Petersburg, the IIHF presedential election took place.

Following the fourth round of voting, Luc Tardif managed to finish in first position of the election with 67 votes in comparison to 39 votes for second-placed Franz Reindl. Luc Tardif replaces Rene Fasel as president of the organisation.

Luc Tardif was born on 29 March 1953 in Trois-Rivières, Canada. As a player, he represented junior teams in Canada as a forward, before subsequently going on to play for professional clubs in Belgium and France. Head of the French Ice Hockey Federation in 2006, member of the IIHF Council since 2012, chairman of the IIHF Finance Committee since 2016.

Russian Ice Hockey Federation president Vladislav Tretiak:

- On behalf of the ice hockey community in Russia, I would like to congratulate Luc Tardif with his victory in the IIHF presidential elections!

Russia has always treated the work of the IIHF with great respect. Luc Tardif is an experienced ice hockey functionary who has served for many years in the governing bodies of the IIHF. He is a professional and has established himself as an important member of Fasel's management team. I have no doubt that Luc Tardif will be successful in his new role, and that world ice hockey will witness new achievements under his leadership.

The IIHF has always been and remains a friendly ice hockey family, in which everyone cares about each other while developing our sport. Russia will have good working and human relations with the IIHF's new president. We are among the leading ice hockey countries in the world, and we will certainly establish all the necessary contacts with Luc Tardif and his team.