ALL NEWS
A memorandum of cooperation has been signed by Russia and Bulgaria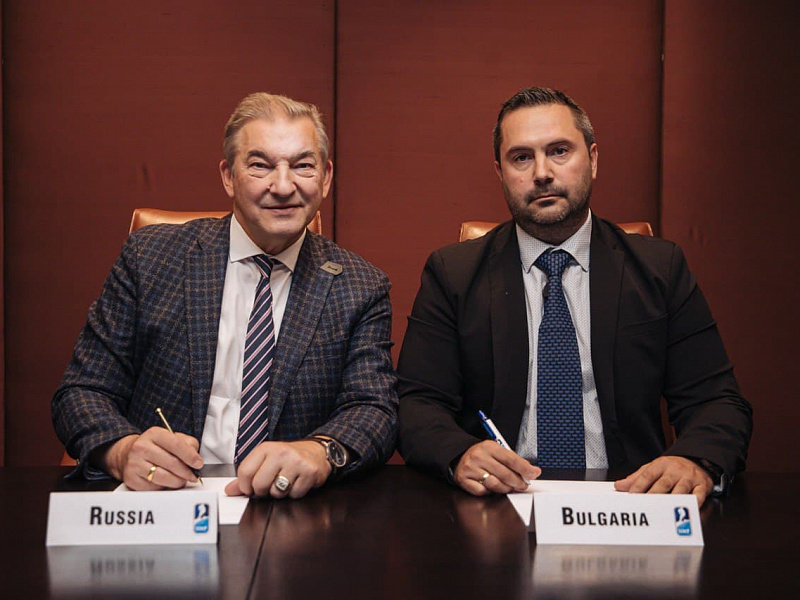 A memorandum of cooperation has been signed by the ice hockey federations representing Russia and Bulgaria.

The agreement provides for the exchange of experiences, the organisation of joint events, the holding of friendly matches at the level of clubs and national teams, scientific, conferences for coaches and much more. In particular, Russian Ice Hockey Federation (RIHF) specialists will assist their Bulgarian colleagues in creating and implementing refereeing development programs.

As part of the work in these areas, the memorandum provides for meetings, negotiations, sessions and other events with the participation of delegations and individual representatives of the parties, and for the creation of joint commissions/working groups.

The memorandum was signed in Saint Petersburg - where the Semi-Annual IIHF Congress is currently taking place - by the presidents of the Russian and Bulgarian ice hockey federations Vladislav Tretiak and Martin Milanov respectively.