ALL NEWS
2021 Women's World Championship. Russia - Finland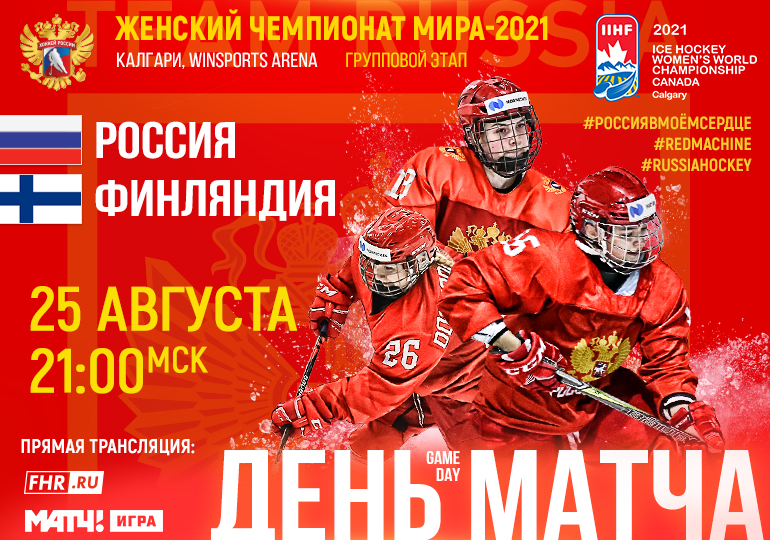 The senior Russian women's national team will face Finland in the concluding match of the 2021 IIHF Women's World Championship group stage.
So far in Group A, Russia have defeated Switzerland (3:1) while losing to Canada (1:5) and the USA (0:6), while the Finns have played a game less having only competed against the Canadians (3:5) and the Americans (0:3).
A victory in this game will ensure that our players will finish in third spot of the group. It's important to note that all teams will qualify for the quarter-finals, regardless of the group results.
Puck-drop is scheduled for 21:00 Moscow time. Match-Igra will provide a live television broadcast in Russia.
LIVE BROADCAST