ALL NEWS
2021 Women's World Championship. USA - Russia. Line-up and broadcast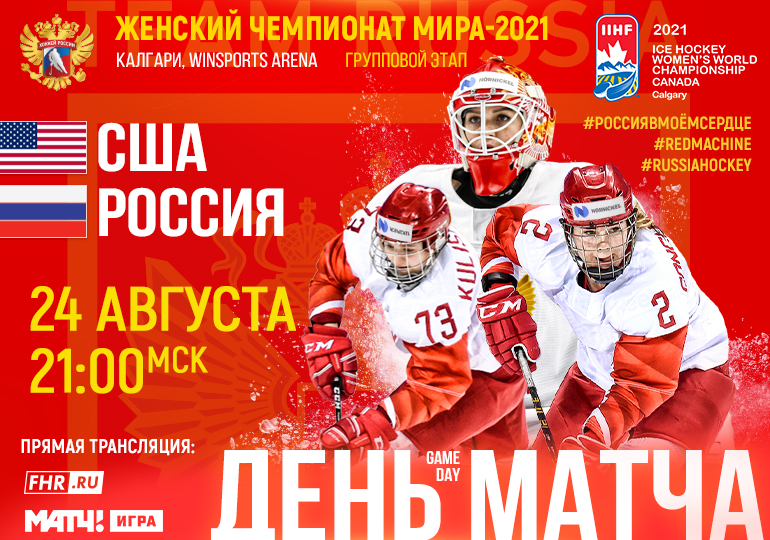 We can now reveal the senior Russian women's national team line-up to face the USA in the third match of the 2021 IIHF Women's World Championship group stage:
Prugova (Merkusheva);
Shibanova, Pirogova - Sosina, Korzhakova, Rodnova;
Provorova, Savonina - Shashkina, Vafina, Kadirova;
Batalova, Goncharenko - Markova, Lifatova, Pavlova;
Ganeeva - Kulishova, Bratishcheva, Falyakhova, Likhachyova.
Puck-drop is scheduled for 21:00 Moscow time. Match-Igra will provide a live television broadcast in Russia.
LIVE BROADCAST