ALL NEWS
2021 Women's World Championship. USA - Russia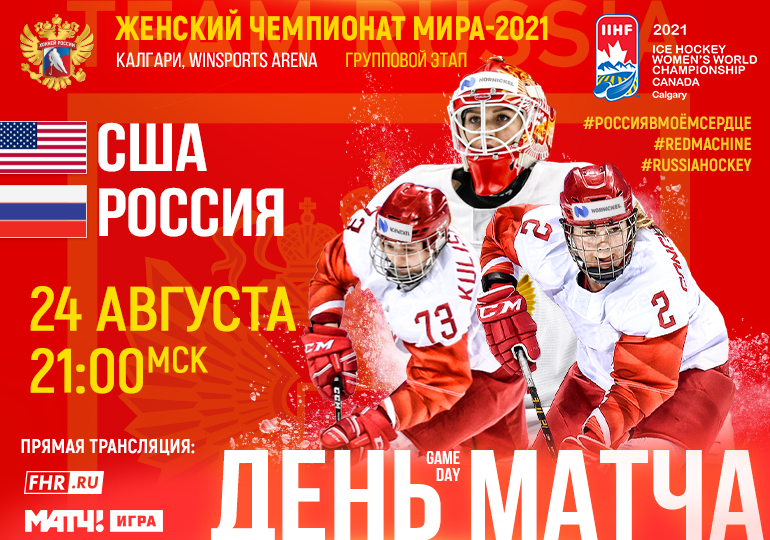 The senior Russian women's national team will compete against the USA in the third group-stage match of the 2021 IIHF Women's World Championship in Calgary, Canada.

In the opening two rounds, our players defeated Switzerland 3:1 with goals from Valeriya Pavlova, Viktoriya Kulishova and Maria Batalova, before subsequently going down 1:5 to Canada. Olga Sosina registered our only goal in that particular game.

For their part, the Americans are yet to drop points or even concede a single goal in Group A, having beaten both Switzerland and Finland by a score of 3:0.

Incidentally, in a recent friendly match staged, the US handed our team a 6:0 loss.

Puck-drop is scheduled for 21:00 Moscow time. Match-Igra will provide a live television broadcast in Russia.