ALL NEWS
2021 Women's World Championship. Canada - Russia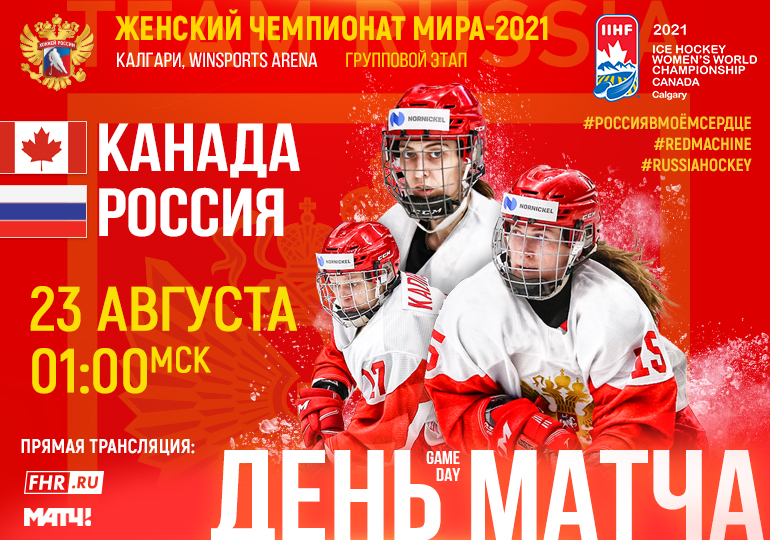 The senior Russian women's national team will take on host nation Canada in the second match of the 2021 IIHF Women's World Championship in Calgary.
In the first game of the competition, our players managed to defeat Switzerland 3:1 with three unanswered goals from Valeriya Pavlova, Viktoriya Kulishova and Maria Batalova, while the Canadians held off the challenge posed by Finland by emerging victorious 5:3.
Puck-drop is scheduled for 01:00 Moscow time. Match TV and Match-Igra will provide a live television broadcast in Russia.
LIVE BROADCAST