ALL NEWS
2021 Hlinka Gretzky Cup. Russia U18 - Slovakia U18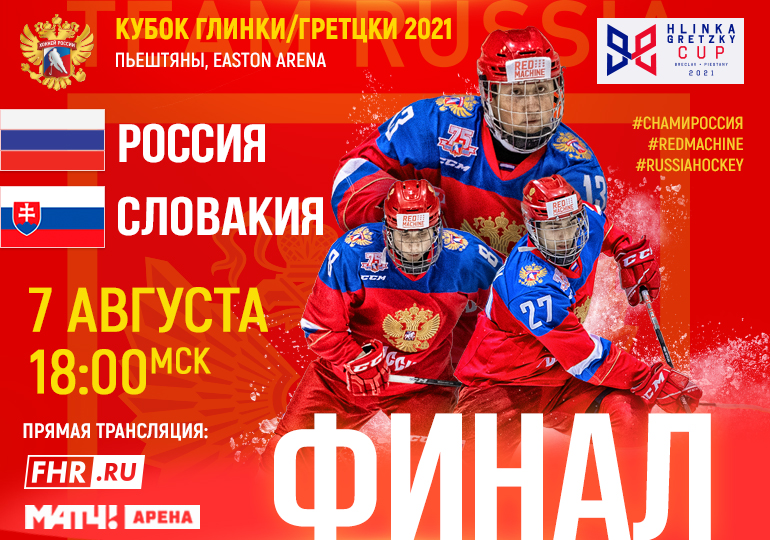 Today, on August 7, the under 18 Russian national team will compete against Slovakia in the final of the 2021 Hlinka Gretzky Cup.
Yesterday, our players held off the challenge of Sweden in a thrilling semi-final, winning by a score of 7:5 with Daniil Larkin, Alexander Perevalov, Matvei Michkov (2), Daniil Grigoryev, Ilya Rogovsky and Ruslan Gazizov all hitting the target.
For their part, the Slovaks beat Finland 6:2 with an impressive performance.
Puck-drop is scheduled for 18:00 Moscow time. You can watch a live broadcast on the following
link
.