ALL NEWS
Sirius Cup. Russia U17 - Central - 3:2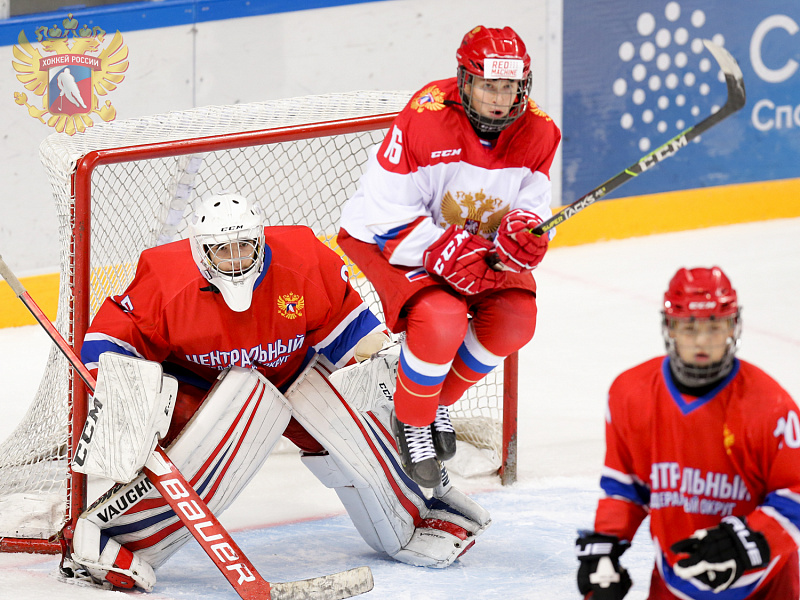 In the concluding match of the 2021 Sirius Cup in Sochi, the under 17 Russian national team managed to defeat a team representing the Central Region of Russia, winning by a score of 3:2.

The winning marker for our players arrived in the 46th minute, just three minutes after having equalised. Moscow had initially moved ahead by one goal in the first period.

This victory allowed Russia to finish in second place of the competition, with Moscow having earned top spot.

Match protocol:

Russia U17 - Central - 3:2 (1:2, 0:0, 2:0)

Goals:

1:0 Polyakov (Kulikovsky), 02.03
1:1 Shushpannikov (Zhukov), 04.34
1:2 Nesterenko (Ulev, Krikunenko), 06.53
2:2 Rimashevsky (Kudashov), 42.41
3:2 Chernyshov (Zaitsev), 45.08

Goalkeepers: Nikulshin - Faybyshev
Penalty minutes: 22 - 10

24.07.2021.