ALL NEWS
Russia W are preparing for the 2021 World Championship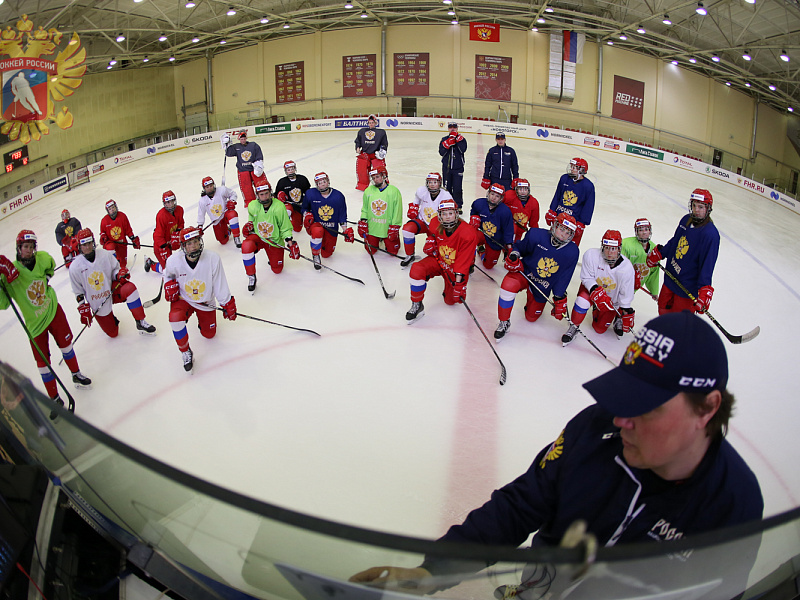 The senior Russian women's national team have started preparing for the 2021 IIHF Women's World Championship.

These following players are training with the team in Novogorsk:

Goalkeepers: Valeria Merkusheva (SKIF), Nadezhda Morozova (Dynamo-Neva), Anna Prugova (Agidel), Darya Gredzen (Biryusa).

Defenders: Ekaterina Ananina, Angelina Goncharenko, Elena Provorova (all SKIF), Polina Arkhipova (MSMO 7.62), Maria Batalova, Anna Shibanova (both Agidel), Liana Ganeeva, Ekaterina Nikolaeva, Yuliya Smirnova (all Dynamo-Neva), Nina Pirogova, Anna Savonina (both Tornado).

Forwards: Aleksandra Vafina, Polina Bolgareva, Fanuza Kadirova, Svetlana Prokopenko, Kristi Shashkina (all Dynamo-Neva), Ekaterina Dobrodeeva, Valeria Pavlova, Sofiya Lifatova (all Biryusa), Veronika Korzhakova, Polina Luchnikova, Ilona Markova, Elizaveta Rodnova, Olga Sosina (all Agidel), Oksana Bratishcheva, Viktoriya Kulishova, Ekaterina Likhachyova, Elena Malinovskaya, Landysh Falyakhova (all SKIF).

After adhering to quarantine procedures, the players will begin training both in the gym and on the ice. The team will then subsequently travel to Canada on August 10.

The 2021 Women's World Championship will take place in Calgary, Canada between the 20th and 31st of August. Russia will compete in Group A against the Swiss, Finns, Canadians and the Americans.