ALL NEWS
Russia U17 have started training in Novogorsk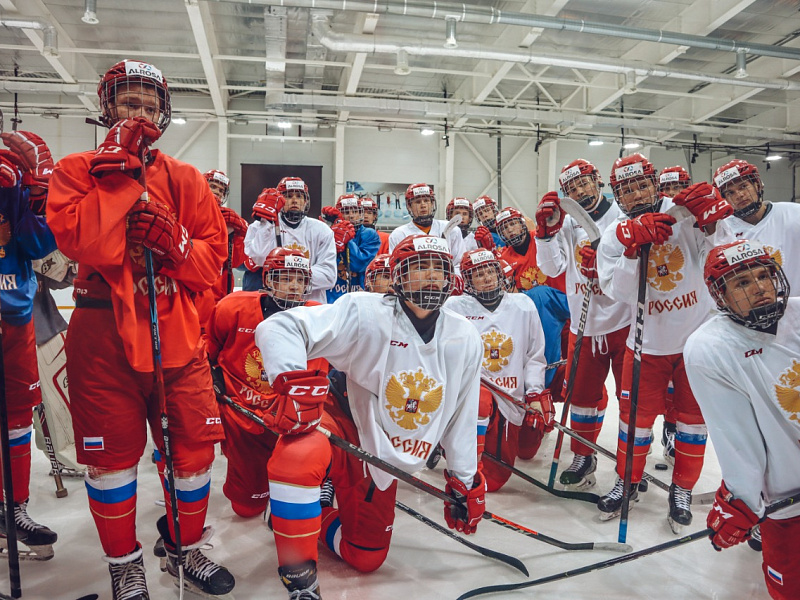 In Novogorsk, a training camp for the under 17 Russian national team has started.

These following players are participating in the camp:

Goalkeepers: Yegor Zavragin (Yugra Khanty-Mansiysk), Yaroslav Korostelyov (SKA Saint Petersburg), Nikolai Nikulshin (Lokomotiv Yaroslavl), Leonid Smirnov (Vityaz Podolsk).

Defensemen: Igor Verbitsky, Artyom Kudashov (both Dynamo Moscow), Alexander Gubanov (Spartak Moscow), Ivan Ershov (Severstal Cherepovets), Artyom Karpov, Alexander Rybakov, Dmitry Simashev, Gennady Chaliy (all Lokomotiv Yaroslavl), Artyom Kulikovsky (Avangard Omsk), Alexander Matveev, Ivan Remezovsky (both SKA Saint Petersburg), Gennady Naumov (Ak Bars Kazan).

Forwards: Daniil But, Ilya Polyakov (both Lokomotiv Yaroslavl), Maxim Velikov (CSKA Moscow), Ivan Demidov, Ivan Leshchyov, Nikita Nedopyokin (all SKA Saint Petersburg), Alexei Zaitsev, Matvei Maximov, Yegor Rimashevsky, Igor Chernyshov (all Dynamo Moscow), Denis Malov, Timur Mukhanov, Yegor Yadykin (all Avangard Omsk), Artemiy Nizameev, Alexander Rykov, Nikita Telegin (all Traktor Chelyabinsk), Yegor Smirnov (Severstal Cherepovets), Danil Sherstnyov (Ak Bars Kazan).

Head coach: Igor Efimov.

Coaches: Konstantin Gorovikov, Anton Korredor.

Goalkeeping coaches: Vitaly Chumichyov, Dmitry Mezentsev.

Physical training coach: Alexander Kofanov.

The players will begin training on June 27 following the completion of all quarantine measures. They will be split up into two groups, training both on the ice and in the gym.

The camp will continue until July 3, when the team will fly to Sochi in order to resume training sessions at the Sirius Educational Centre.