ALL NEWS
2021 World Championship. Quarter-final. Russia - Canada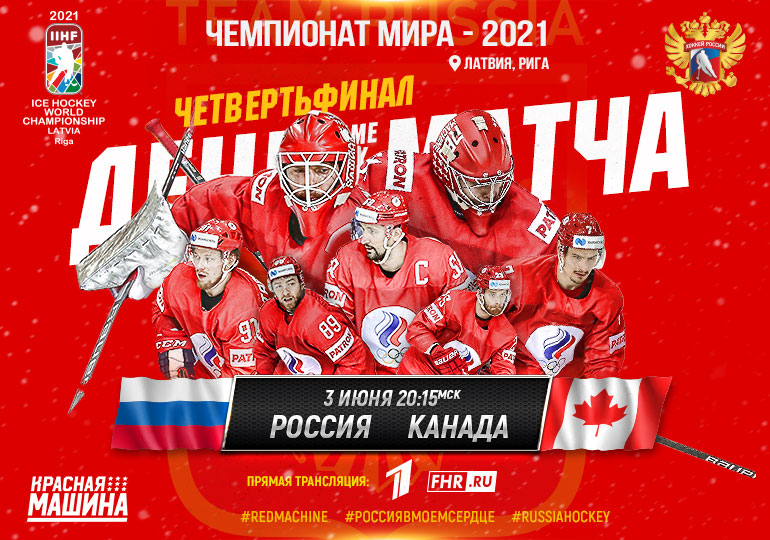 The senior Russian national team will take on Canada in the quarter-finals of the 2021 IIHF World Championship in Riga, Latvia.

Russia finished in first place of Group A, losing to Slovakia (1:3) while defeating the Czech Republic (4:3), Great Britain (7:1), Denmark (3:0), Switzerland (4:1), Sweden (3:2 SO) and Belarus (6:0). For their part, Canada took fourth spot of Group B, winning three matches against Norway (4:2), Kazakhstan (4:2) and Italy (7:1) and conceding losses to Latvia (0:2), the USA (1:5), Germany (1:3) and Finland (2:3 SO).

"We have been keeping an eye on Canada, they have a quick, good team, so it won't be easy for us," stated Russian head coach Valeri Bragin. "It's good that fans are now being allowed to attend the matches here, I think that we will have a lot of supporters against the Canadians. Sergei Bobrovsky? He is training well, we will make a decision concerning our starting goalkeeper."

Puck-drop is scheduled for 20:15 Moscow time. Channel One will provide a live television broadcast in Russia.