ALL NEWS
Russia continue to train in Latvia for the 2021 World Championship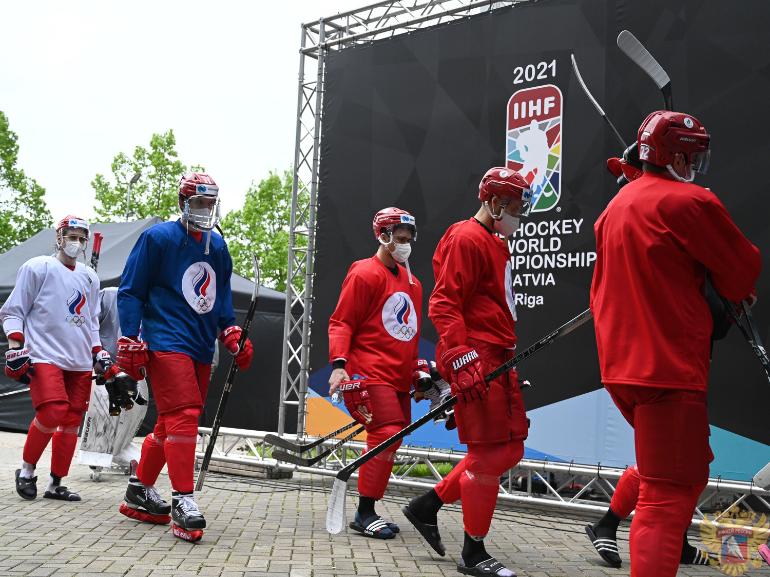 The senior Russian national team held its second training session on Latvian ice ahead of the upcoming 2021 IIHF World Championship in Riga.

The players trained in these following lines:

Group 1

Goalkeepers: Samonov, Bocharov.
Whites: Zub, Zadorov - Barabanov, Shalunov, Okulov.
Blues: Gavrikov, Provorov - Slepyshev, Karnaukhov, Grigorenko.
Reds: Ozhiganov, Dronov - Galimov, Morozov, Burdasov.
Blacks: Rafikov, A. Marchenko - Shvets-Rogovoi, Kamenev, Voronkov.

Group 2

Goalkeepers: Bocharov, Fedotov.
Forwards: Tolchinsky, Safonov, Timkin, Kuzmenko, Podkolzin.

The first match at the tournament will take place at 16:30 Moscow time on Friday.