ALL NEWS
Reaction after beating Belarus at the 2021 World U18 Championship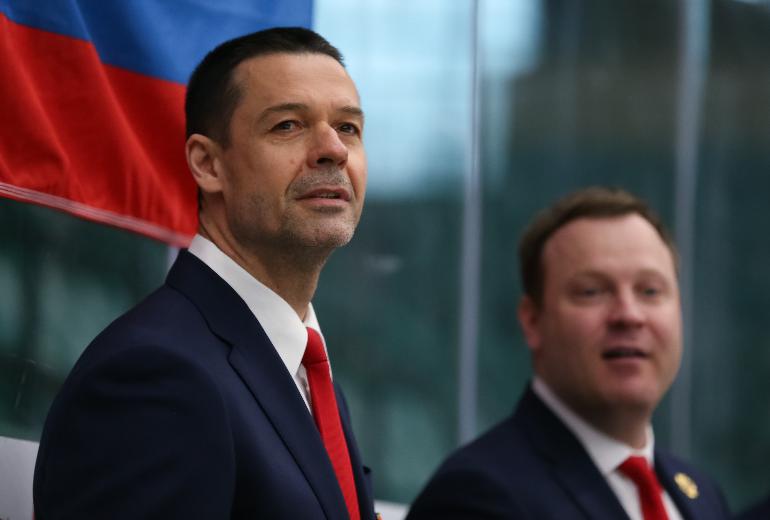 Following the 5:2 victory against Belarus in the quarter-finals of the 2021 IIHF World U18 Championship, under 18 Russian national team head coach Albert Leshchyov and forwards Vsevolod Gaidamak and Danila Yurov shared their emotions:

Head coach Albert Leshchyov:

- I only have good things to say about Belarus. They gave us a stern challenge today, but we managed to keep them at bay. I would like to congratulate our guys with their victory. After going 3:0 up, we lost our way in the game, so we made changes to the line-up which subsequently worked in the third period. The fact that we changed arenas also affected us, we only trained here once yesterday. We need to analyse this match in detail before taking decisions concerning the team for the semi-final.

Forward Vsevolod Gaidamak:

- All of us are happy to win today, but this is only the start of our journey. Belarus were difficult opponents, but it will only get tougher for us. My goal? I followed our game plan by positioning myself in the right place in the right time, I pounced on a wayward pass. The ice is different here in comparison to the other stadium, but we improved during the game and managed to win.

Forward Danila Yurov:

- How would I summarise my performance? That's not important, the only thing which matters is that we leave here with gold medals. I am doing everything possible in order to help my team become champions.