ALL NEWS
2021 World U18 Championship. Russia - Belarus. Line-up and broadcast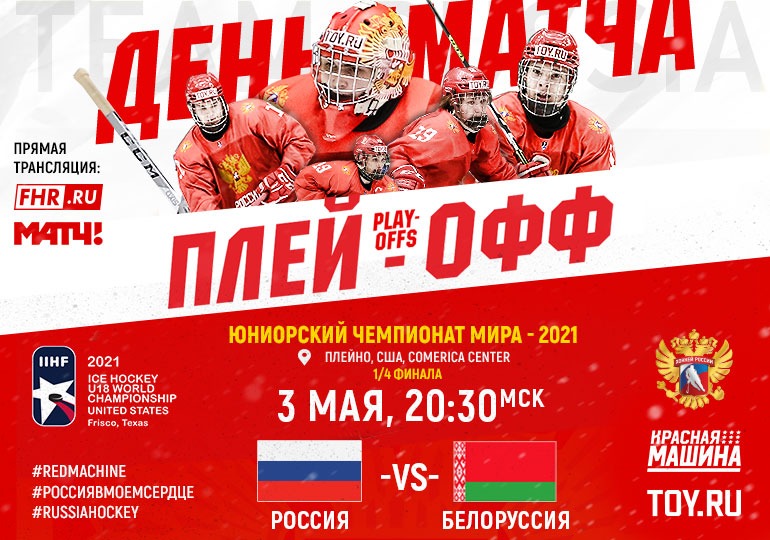 We can now reveal the under 18 Russian national team's line-up to face Belarus in the quarter-finals of the 2021 IIHF World U18 Championship in the USA:
Ivanov (Brinkman);
Grudinin, Makarov - Miroshnichenko, Svechkov, Yurov;
Novikov, Koromyslov - Chibrikov, Ivantsov, Poltapov;
Sapunov, Figurin - Buchelnikov, Kvochko, Michkov;
Duda - Mekhovov, Lazutin, Katelevsky, Gaidamak.
Puck-drop is scheduled for 20:30 Moscow time. Match TV will provide a live broadcast in Russia.
LIVE BROADCAST