ALL NEWS
2021 World U18 Championship. Russia - Belarus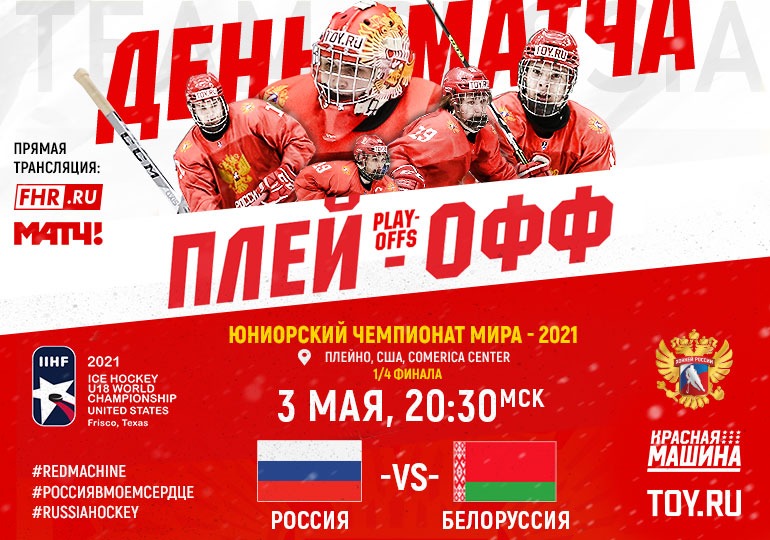 Today, on May 3, the under 18 Russian national team will face Belarus in the quarter-finals of the 2021 IIHF World U18 Championship in the USA.
In Group B, Russia claimed second place behind Finland, beating America (7:6 OT), Germany (6:1) and the Czech Republic (11:1) while coming up short against Finland (3:4 SO). For their part, the Belarusians finished in third spot of Group A, defeating Switzerland (7:1) and Latvia (6:2) and losing to Sweden (1:5) and Canada (2:5).
Interestingly, in a friendly match ahead of the competition, our players managed to see off Belarus 3:2 in a penalty shootout.
"Discipline is the most important aspect for us," stated Russian head coach Albert Leshchyov following the emphatic win against the Czechs. "What will I say to the players before the quarter-final? First of all, we need to analyse this match with the Czech Republic before subsequently discussing our plan for the next phase of the competition."
Puck-drop is scheduled for 20:30 Moscow time. Match TV will provide a live broadcast in Russia.
LIVE BROADCAST