ALL NEWS
2021 World U18 Championship. Germany - Russia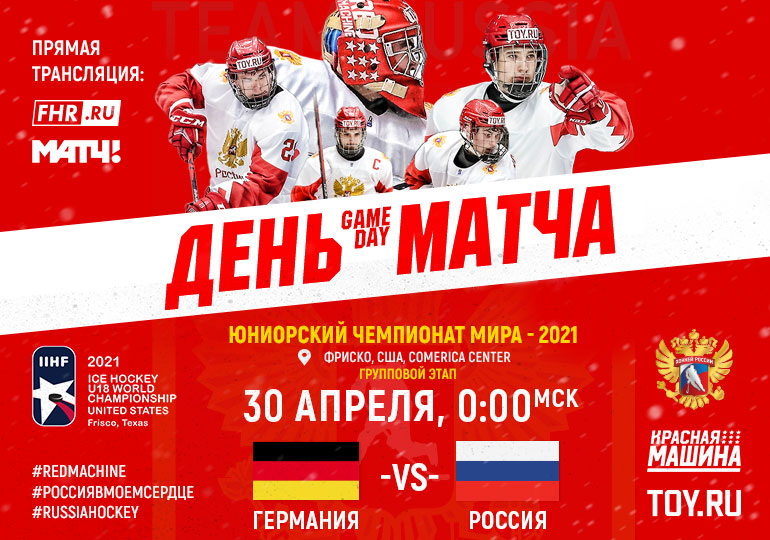 At 00:00 Moscow time, on April 30, the under 18 Russian national team will face Germany in the third group-stage match of the 2021 IIHF World U18 Championship in the USA.

So far, it's been a mixed start to the competition for Russia, with our players earning a memorable 7:6 overtime triumph over their American hosts before conceding two late goals against Finland in the second game, eventually losing 3:4 in a penalty shootout.

For their part, Germany are yet to pick up a point in Group B, conceding regulation defeats to the Czech Republic (1:3) and Germany (3:5).

"We had the match under control, but then we lost the initiative in the third period," stated Russian forward Ivan Miroshnichenko after the game with the Finns. "Nevertheless, we will make improvements to our game, we didn't play well when the Finns swapped their goalkeeper for the extra skater in the closing stages. The game against the Americans took its toll, we didn't have enough energy in the decisive phase of the match."

Match TV will provide a live television broadcast in Russia.