ALL NEWS
Roman Rotenberg and Albert Leshchyov speak ahead of the World U18 Championship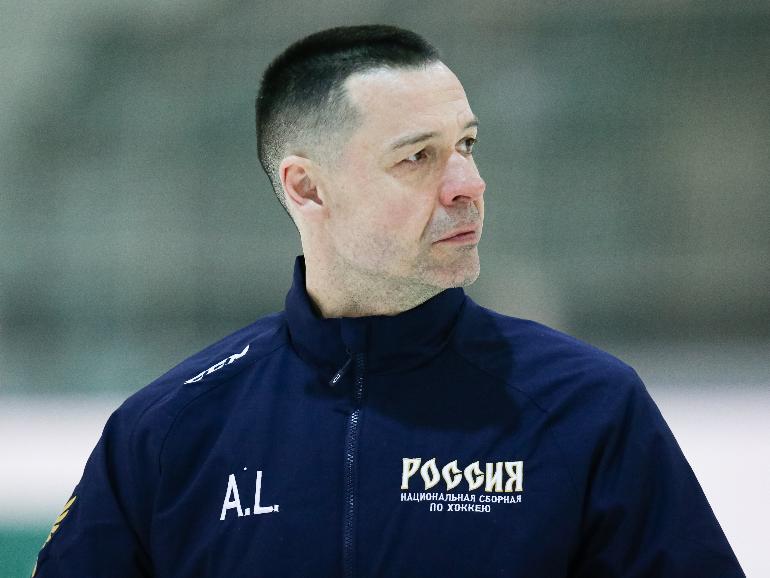 The vice-president of the Russian Ice Hockey Federation (RIHF) and the general manager of the Russian national team, Roman Rotenberg, and the head coach of the under 18 Russian national team, Albert Leshchyov, shared their opinions ahead of the upcoming 2021 IIHF World U18 Championship.

The tournament will take place in the USA between April 26 and May 6.

First RIHF vice-president and Russian national team general manager Roman Rotenberg:

- We're happy with how this training camp worked out, it was long but the guys managed to cope with the demands placed on them. This squad has huge potential, we are hoping that they can take advantage of it. This will be the biggest challenge of their careers to date, but they all have character, quality and determination. Our guys are good skaters, well-built physically and have excellent technical ability. I wish the guys luck, let them show their potential and remember that the country is supporting them!

Russia U18 head coach Albert Leshchyov:

- 25 out of the 28 players at the training camp proved that they are capable of competing at the World Championship. It was a tough decision to make, though, we only made the final call on the last day. I would like to thank the guys who didn't make the final cut for their efforts.

Everyone at the camp surprised us in a good way, they were patient during the tough training sessions. As usual, the facilities in Novogorsk were excellent, the RIHF did everything possible for us. The players are in good shape, they are professionals and will be able to deal with living in a bubble.

Vladimir Filatov is working with the defensemen and our penalty-kill tactics, Evgeny Stavrovsky is responsible for the forwards and our powerplay, while I am coordinating the process. As a group of coaches, we took the decision to name Nikita Chibrikov captain and Ilya Ivantsov and Alexander Figurin the assistant captains. In the upcoming friendly match against Belarus, I want to see the results of our work in training. We want to play on the front foot, in an aggressive manner with a lot of puck possession in the attacking zone. I really like the character which this group possesses.