ALL NEWS
The national team has started its preparations for the 2021 World Championship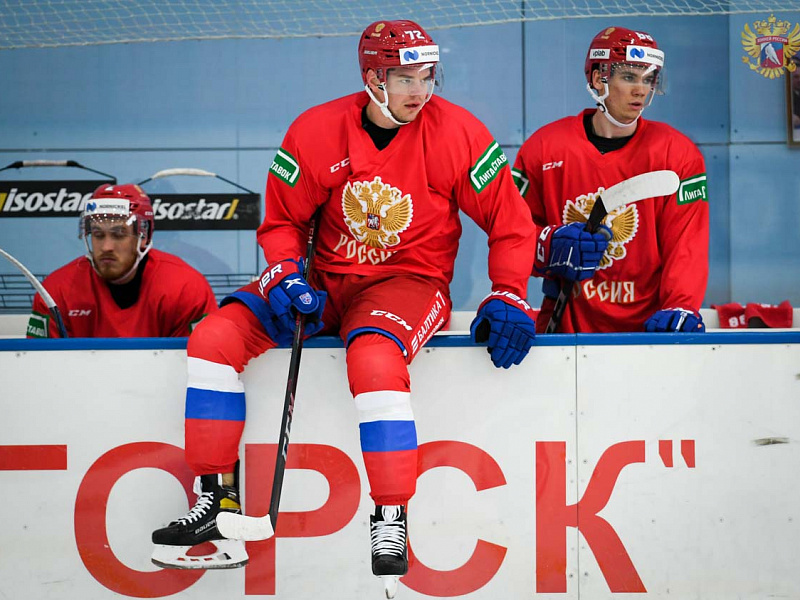 The Russian national team has started its preparations for the 2021 IIHF World Championship, which will take place in Riga, Latvia.

Defenseman Kirill Kirsanov (SKA) and forwards Ilya Safonov (Ak Bars), Artyom Ilenko (Lokomotiv), Vladislav Tsitsyura, Pavel Kukshtel (both SKA), Kirill Kondyrev (Russkie Vityazi) and Vladislav Efremov (Dynamo Moscow) have joined the training camp. The players began training in Novogorsk on April 18.

The 42 players present at the camp have been split up into two groups. The first match of the Euro Hockey Challenge against Belarus, which will take place on April 23 (18:00 local time) at the VTB Arena in Moscow, will see the senior national team compete on the ice. The Olympic national team will subsequently compete against the Belarusians at the same location on April 24 (14:00 local time).

The second stage of preparation will begin on April 25. Three days later, the team will fly to Switzerland, where two Euro Hockey Challenge games will be staged against the hosts on April 30 and May 1 (start times both 18:45 Moscow time).

The third stage of the training process will start on May 3. On Victory Day, which is celebrated on May 9, the Russian national team will pay a visit to the Patriot Air Field in Kubinka. After continuing to train in Novogorsk, the national team will fly to Prague, the Czech Republic on May 10 for the concluding stage of this season's Euro Hockey Tour. On May 16, the team will make the trip to Riga for the World Championship. A five-day quarantine period will be adhered to upon arrival.

The management group is continuing to form the roster for the World Championship, watching the final series of the KHL Gagarin Cup playoffs and keeping in contact with candidates from NHL clubs. Participants of the KHL final will join the national team ahead of the third stage of preparation. Announcements concerning calling up players of NHL teams which didn't qualify for the Stanley Cup players will be made nearer the end of the regular season.