ALL NEWS
Russia U18 roster for the 2021 World Championship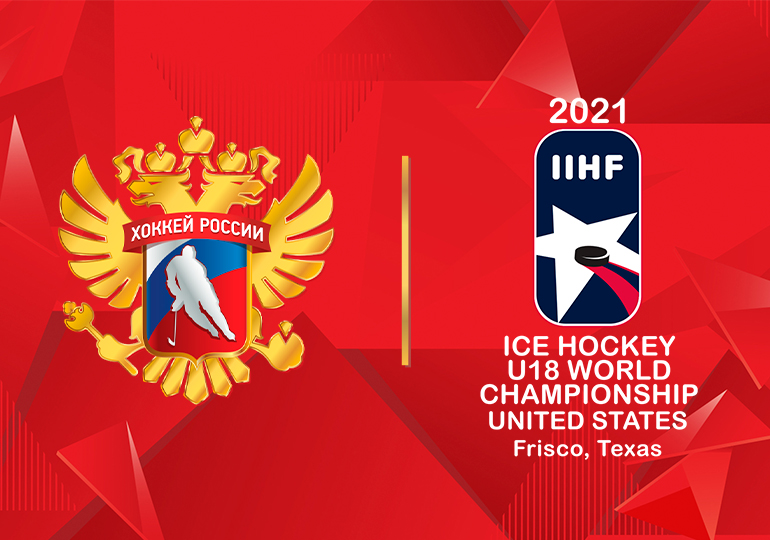 The Russian national team management group has named the roster of the under 18 national team, which will compete at the 2021 IIHF World U18 Championship.

The competition will take place in the USA between April 26 and May 6.

Goalkeepers: Valeri Brinkman, Kirill Gerasimyuk, Sergei Ivanov (all SKA).

Defensemen: Alexander Figurin (Avangard), Arseniy Koromyslov (SKA), Vladimir Grudinin, Artyom Duda, Nikolai Makarov (all CSKA), Gleb Ivanov, Nikita Novikov, Vladislav Sapunov (all Dynamo Moscow).

Forwards: Dmitry Buchelnikov, Ilya Ivantsov, Daniil Lazutin, Matvei Michkov, Nikita Chibrikov (all SKA), Vsevolod Gaidamak, Ivan Miroshnichenko (both Avangard), Dmitry Katelevsky, Ivan Mekhovov (both Ak Bars), Ilya Kvochko, Danila Yurov (both Metallurg Magnitogorsk), Matvei Petrov (Krylya Sovetov), Prokhor Poltapov (CSKA), Fyodor Svechkov (Lada).

The team will fly to the USA on April 19, where quarantine procedures will be adhered to before training sessions subsequently begin.

Group-stage schedule for Russia:

April 27, 04:00*, Russia - USA
April 28, 00:00, Finland - Russia
April 30, 00:00, Germany - Russia
May 2, 00:00, Russia - Czech Republic

*All times in accordance with Moscow time

The quarter-finals will be held on May 3, the semi-finals on May 5 and the medal games on May 6.