ALL NEWS
The management group named the roster for the matches against Belarus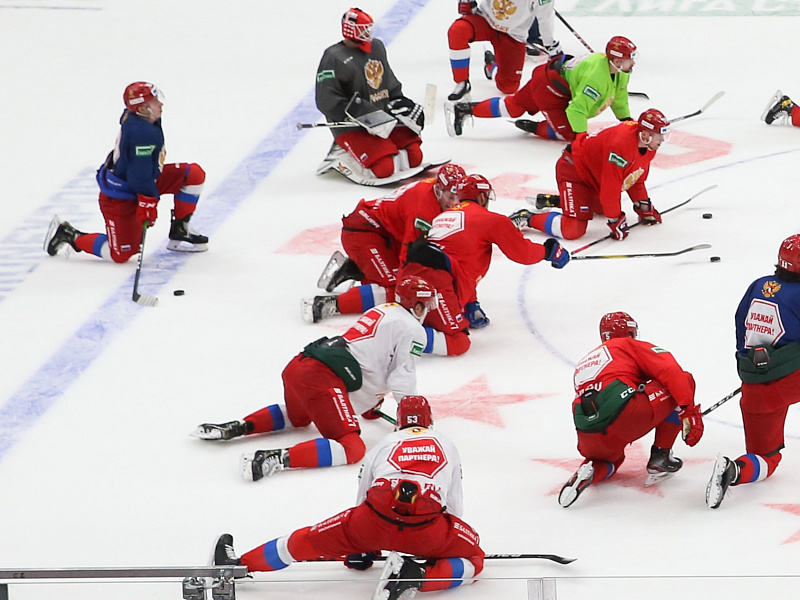 The management group has named the roster of the senior Russian national team for the upcoming Euro Hockey Challenge matches against Belarus, which will take place in Moscow on the 23rd and 24th of April.

Goalkeepers: Ivan Bocharov (Dynamo Moscow), Alexander Samonov (SKA), Ivan Fedotov (Traktor).

Defensemen: Viktor Antipin, Igor Ozhiganov, Dinar Khafizullin (all SKA), Yury Pautov, Daniil Pylenkov (both Vityaz), Andrei Sergeev (Dynamo Moscow), Alexei Marchenko, Rushan Rafikov (both Lokomotiv), Yegor Yakovlev, Grigory Dronov (both Metallurg Magnitogorsk).

Forwards: Andrei Kuzmenko, Anton Burdasov, Kirill Marchenko, Ivan Morozov, Emil Galimov, Artyom Shvets-Rogovoi, Vladislav Kamenev, Evgeny Timkin, Vasily Podkolzin (all SKA), Zakhar Bardakov, Danila Moiseev (both Vityaz), Vadim Shipachyov (Dynamo Moscow), Pavel Kraskovsky, Nikolai Kovalenko, Yegor Korshkov, Georgy Ivanov (all Lokomotiv).

Management group:

General manager: Roman Rotenberg.

Head coach: Valeri Bragin.

Coaches: Alexander Titov, Alexei Babintsev.

Goalkeeping coach: Rashit Davydov.

Player development coach: Daniel Bochner.

Methodist coach: Lars Johansson.

Physical training coaches: Alexander Troshin, Yury Zhdanov, Artyom Nekhoroshikh.

The matches will take place at the VTB Arena (Leningradskiy Prospect, 36) in Moscow on April 23 (18:00) and April 24 (14:00). Both start-times are in accordance with Moscow time.