ALL NEWS
Two Euro Hockey Challenge matches against Belarus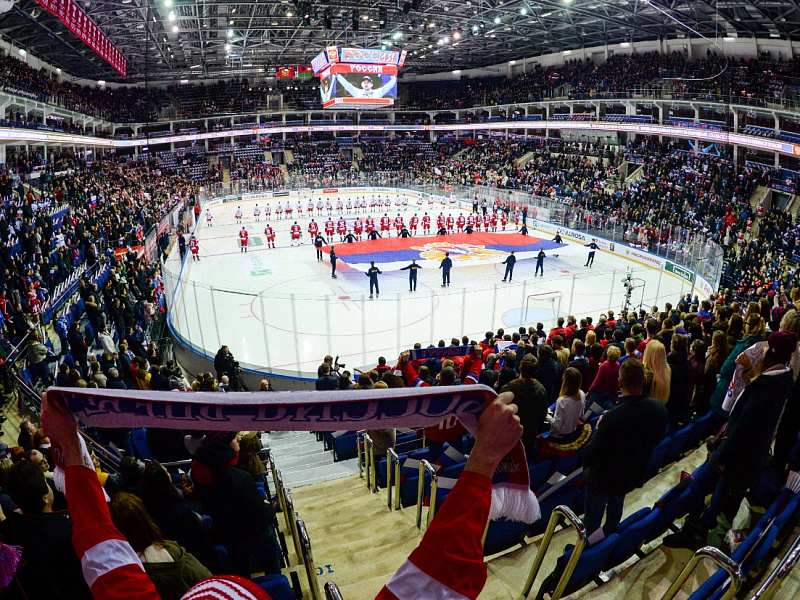 On the 23rd and 24th of April, the senior Russian national team will compete in two Euro Hockey Challenge matches against Belarus at the VTB Arena in Moscow.
The first game will begin at 18:00 local time, before the second starts at 14:00.
The Euro Hockey Challenge is a yearly competition which has been held since 2011. It is a part of the preparation stage for the upcoming IIHF World Championship, which will subsequently be played between May 21 and June 6 in Riga, Latvia.
Tickets cost either 300, 500, 700, 800, 1000 or 1200 rubles. They are currently on sale online at
kassir.ru
, the official ticketing partner of the events.
However, please bear in mind that ticket prices can rise after April 19. Tickets purchased via different outlets may not be valid.
Children under the age of six can attend the games for free if accompanied by their parents. They will not have an individual seat allocated.
We ask everyone to please adhere to social distancing regulations when attending the matches, keeping at least one metre away from other people and wearing personal protective equipment (masks and gloves). You can only sit in your allocated seat.
We look forward to seeing you at the games! The team requires your support!