ALL NEWS
Russian referees will work at the 2021 World Championship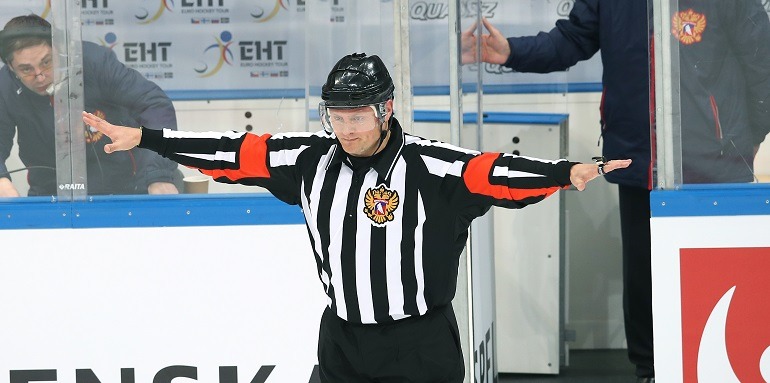 Four Russian referees have been chosen by the International Ice Hockey Federation (IIHF) to officiate at the upcoming 2021 IIHF World Championship in Riga, Latvia between May 21 and June 6.
Head referees:
Roman Gofman, Evgeny Romasko;
Linesmen:
Gleb Lazarev, Nikita Shalagin.
The IIHF's full list of 18 head referees and 18 linesmen can be found on the following
link
.
Previously, the IIHF had
confirmed
that Russian referees will also work at the 2021 World U18 Championship and the 2021 Women's World Championship.