ALL NEWS
The RIHF held the fourth seminar for coaches and referees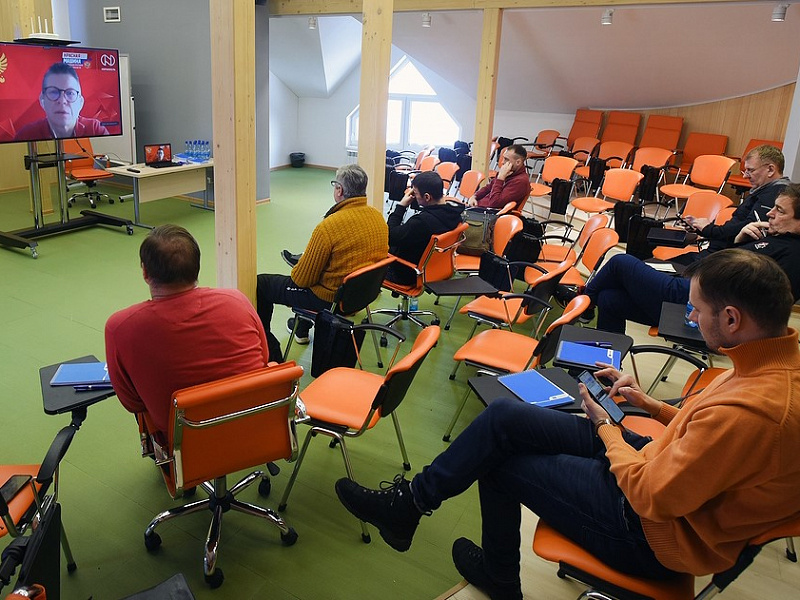 On the 11th and 12th of March, in accordance with the partnership between the Russian Ice Hockey Federation (RIHF) and Nornickel, the fourth seminar for coaches and referees took place.

The event, which was organised with the aim of improving the qualifications of regional specialists, was held in an online format for the second time as to include participants from Norilsk, Dudinka and the Pechenga district of Murmansk Region. Such seminars have been staged by the RIHF since 2019.

The first day of the seminar saw RIHF specialists discuss issues concerning the training of ice hockey referees with the participants.

On both days of the seminar, the participants got acquainted with the latest additions made to the Red Machine National Development Program. The head of the development department, Evgeny Sukhachev, spoke about the foundations of sporting selections at youth level. The head of the implementation department, Andrei Ivanov, shared new methods concerning and shared a video analyis of skating techniques, while head of the coaching attestation departmnt Anatoly Bukatin made a speech about teaching training techniques and coach Vadim Krasnoslabodtsev conducted a presentation with regard to how to compete with possession of the puck.

Furthermore, the participants of the seminar discussed the specifics of planning the training process at various stages of training, the diagnostics of the abilities of ice hockey players, the tactical training of young ice hockey players and individual tactical actions.