ALL NEWS
Reaction after beating Sweden at the Swedish Hockey Games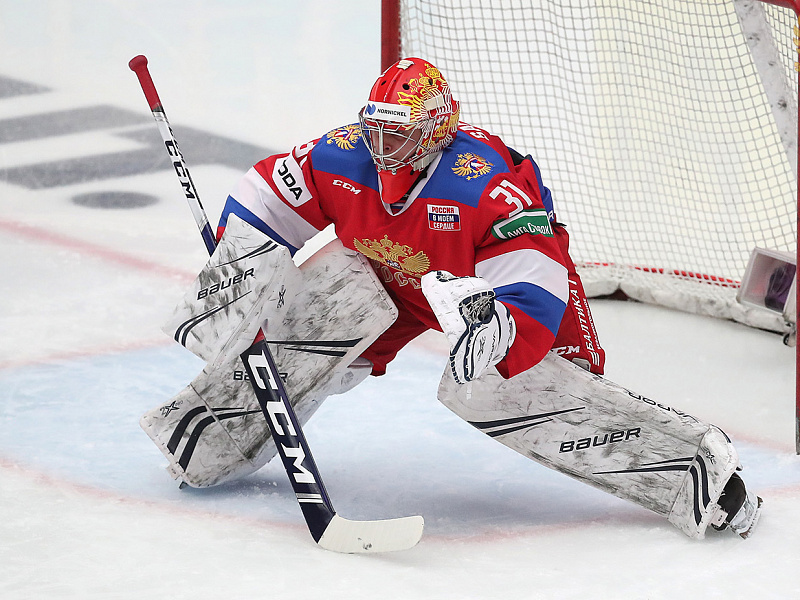 Following the 2:1 victory against Sweden in a penalty shootout in Malmo at the third stage of the 2020/2021 Euro Hockey Tour, senior Russian national team head coach Igor Larionov, goalkeeper Alexander Samonov and forward Danila Moiseev all shared their emotions:

Head coach Igor Larionov:

- It wasn't a great start from us, but we improved in the second stanza by taking the initiative, competing with aggression and creating opportunities. The team which holds the majority of possession will be in control of the game. Over the past couple of years, we have taken the Swedes' best qualities: puck control, good skating, lots of chances. The entire team deserves praise for turning the match around and earning the victory. Danila Moiseev? It's great to see that so many players are burning with desire to represent the national team, he performed well and his line with Nikita Chibrikov worked excellently. This match was a great experience for our guys, international ice hockey differs in comparison to the KHL. Marat Khusnutdinov's injury? We will know more about the length of time he will be on the sidelines when we return to Moscow. Will Yaroslav Askarov or Daniil Tarasov compete in goal against the Czech Republic tomorrow? I think that our goalkeeping coach Rashit Davydov will analyse the performances of Alexander Samonov so far, who has been brilliant.

Goalkeeper Alexander Samonov:

- When you receive trust from the coaches, you have to make it count. Experience of playing at international level is only a good thing. It's important that we are continuing to win games, the Swedes always start well and we had to be patient. The toughest moment of the match? That was in overtime when we were shorthanded. If needed, of course I will play tomorrow again.

Forward Danila Moiseev:

- It was a tough match, Sweden control the puck well and skate brilliantly. My goal? I skated to the crease and Nikita Chibrikov found me with a great pass. The Russian Ice Hockey Federation informed me via a call that I needed to come to the national team, I was only happy to accept the invitation! I had hoped that I would receive a chance to represent the national team. Have I got a chance to play at the World Championship? Time will tell, I will continue working hard.