ALL NEWS
Euro Hockey Tour. Sweden - Russia - 1:2 SO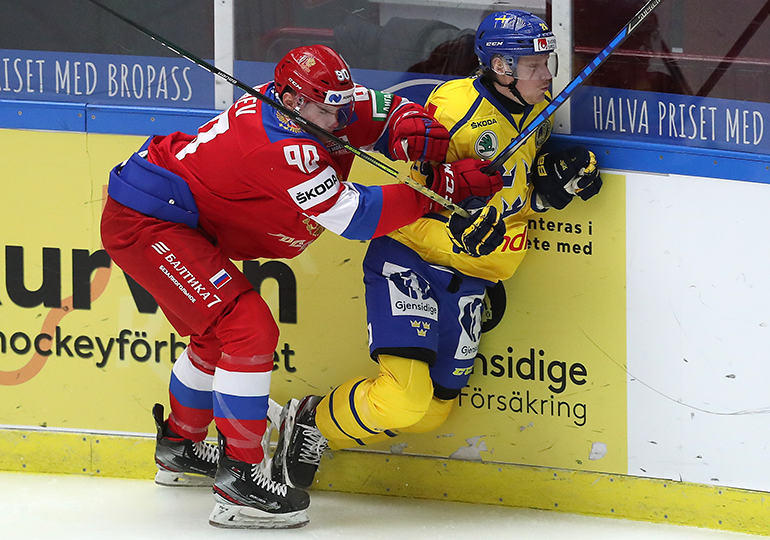 In the second match of the third stage of the 2020/2021 Euro Hockey Tour, the senior Russian national team sneaked past host nation Sweden, claiming a narrow 2:1 victory in a penalty shootout.

Danila Moiseev equalised in the 37th minute after Emil Pettersson had given the Swedes the advantage. In the end, a shootout was indeed required to separate the sides for the third time in the campaign, and Vladimir Butuzov scored the winner with goalkeeper Alexander Samonov stopping all five Swedish attempts in Malmo.

Russia will now prepare to face the Czech Republic in the concluding game of the Swedish Hockey Games tomorrow at 14:00 Moscow time.

Match protocol:

Sweden - Russia - 1:2 SO (0:0, 1:1, 0:0, 0:0 - 0:1)

Goals:

1:0 Pettersson (Holmberg, Viksten), 26.10
1:1 Moiseev (Chibrikov, Shmelyov), 36.32
1:2 Butuzov, 65.00 SO

Goalkeepers: Fasth - Samonov

Shots on target: 30 - 20

Penalty minutes: 16 - 8

13.02.2021.