ALL NEWS
Euro Hockey Tour. Sweden - Russia. Line-up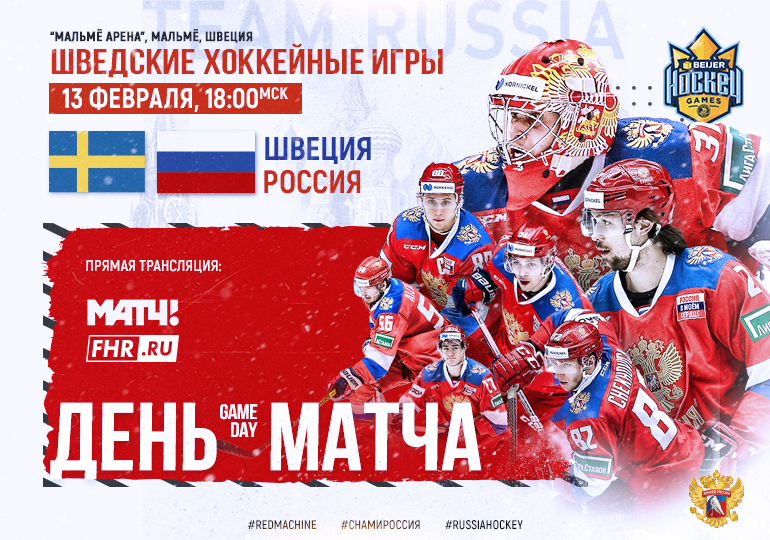 We can now reveal the senior Russian national team's roster to compete against Sweden in the third stage of the 2020/2021 Euro Hockey Tour in Malmo:

Samonov (Askarov);

Alexeev, Minulin - Chekhovich, Sorkin, Zhafyarov;
Pylenkov, Zborovsky - Butuzov, Kraskovsky, Kovalenko;
Kirsanov, Zhuravlyov - Kravtsov, Moisev, Shmelyov;
Misyul - Groshev, Bardakov, Podkolzin, Chibrikov.

Puck-drop is scheduled for 18:00 Moscow time. Match TV will provide a live television broadcast in Russia.