ALL NEWS
Reaction after beating Finland in Sweden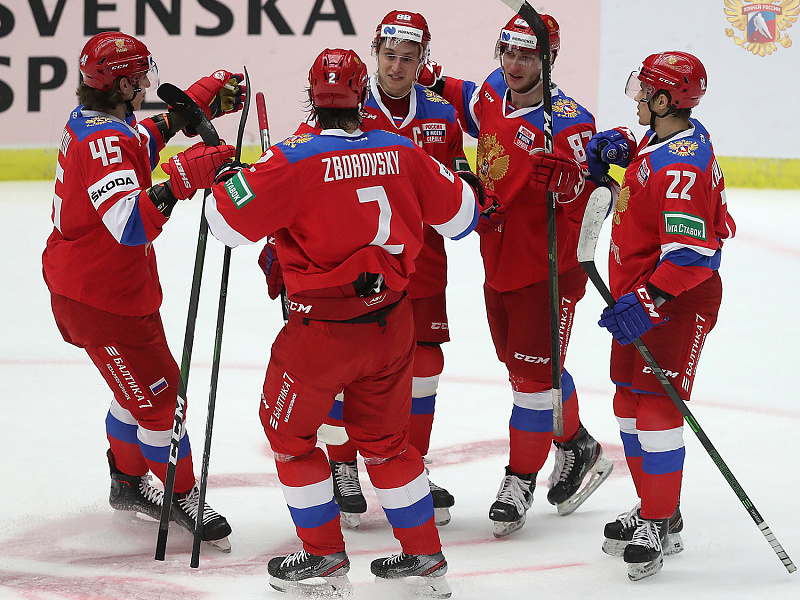 Following the senior Russian national team's 3:2 victory against Finland in Sweden at the third stage of the 2020/2021 Euro Hockey Tour, acting head coach Igor Larionov and forwards Damir Zhafyarov and Nikolai Kovalenko shared their emotions.

Acting head coach Igor Larionov:

- It was a difficult match because of a number of reasons. First of all, we had to adapt to the rink size, so it wasn't a complete performance from us. Moreover, the guys had only been training together for a couple of days. We're satisfied to earn the three points. The second period wasn't great from us? Yes, we lost contol of the game, and we have to give credit to Finland who displayed good, aggressive ice hockey. Furthermore, it seems that Marat Khusnutdinov will sadly be on the sidelines for a long time as a result of his injury. Nikita Chibrikov? He did really well for his debut, he even had a big chance to score in one of his shifts. We're hapy with his showing. Who will be our goalkeeper in the upcoming matches? Our goalkeeping coach Rashit Davydov makes those decisions, but I think that both Yaroslav Askarov and Daniil Tarasov will receive ice time.

Forward Damir Zhafyarov:

- All of the players here are very technical, so it doesn't matter who I play with in one line. We had lots of chances to score, but we must improve in defence. The ice size? As a consequence of the larger size, we struggled to adapt today. It's a lot wider here than in the KHL, you have to skate more to cover the space.

Forward Nikolai Kovalenko:

- I felt confident as a result of receiving a lot of ice time. My opportunity to score? Unfortunately, after failing to slow down in time, I fell into the goalkeeper. I apologised to him for that. Why did we give Finland the initiative after the first period? Maybe we underestimated them, we began to relax a little. You have to think differently on the bigger ice, it took its toll on our performance.