ALL NEWS
Reaction after the Russian Olympic team defeated Belarus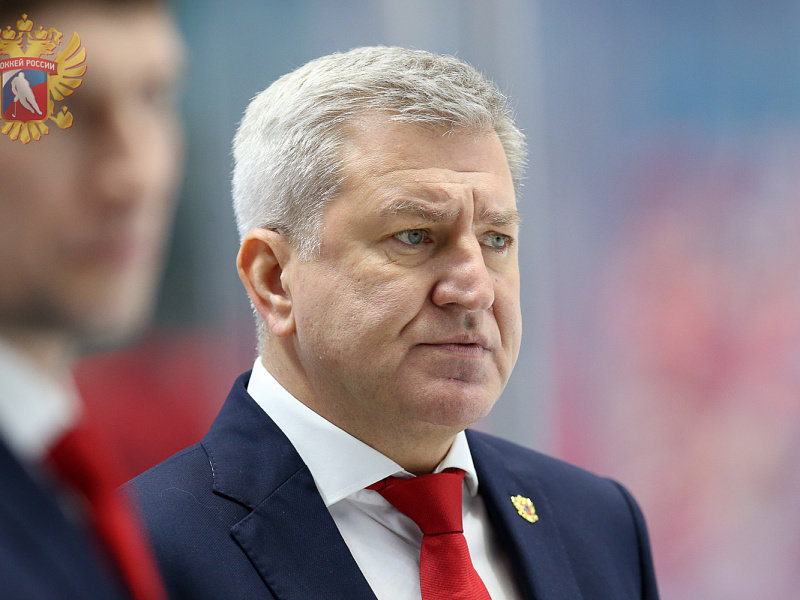 After defeating Belarus 4:2 at the 2021 Kazakhstan Hockey Open, Russian Olympic national team head coach Oleg Bratash and forwards Nikita Guslistov and Alexei Toropchenko shared their feelings.

Head coach Oleg Bratash:

- After winning the first period 2:0, our guys seemed to think that the game would subsequently be easy. It's good that they managed to improve after conceded two goals. Every game is important for the players in this team, and it will be interesting to see how they perform tomorrow. The next match will decide the fate of this competition.

Forward Nikita Guslistov:

- I feel great after making my debut in the Russian national team system, this is an important moment in my career. I want to continue progressing. Belarus scored as soon as we started making mistakes, but I am happy that we won, we received positive emotions from this game. We will compete with the right mindset tomorrow against Kazakhstan.

Forward Alexei Toropchenko:

- It's a big event for me to play for the Russian national team! You have to give 100% when representing your country. We did relax in the second period, but it's important that we subsequently managed to improve and earn the victory. We will fight hard for the victory tomorrow.