ALL NEWS
Reaction after the two friendly matches against KRS Vanke Rays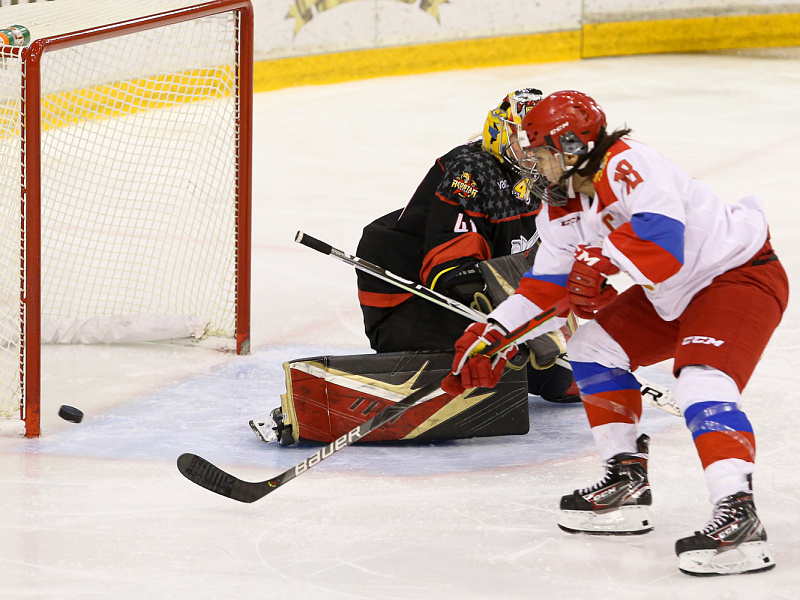 Vladislav Prodan, Evgeny Bobariko and Olga Sosina all shared their emotions following the senior Russian women's national team's two friendly matches against KRS Vanke Rays (1:0, 4:3 SO) in Stupino:

General manager of the Russian women's national teams Vladislav Prodan:

- Of course, we always play to win, but the main target for these two matches was to see how our players can perform in new line combinations. On Friday, it seemed to me that it was mainly an even game with our slight advantage, but we were more confident in the second game a day later. We competed with more aggression and spent a lot of time inside the attacking zone.

Yes, we're satisfied with the two wins, but there are certainly aspects which require improvement. There are three or four positions left in the team which are yet to be decided with regard to the roster for the World Championship, a tournament which we hope will take place. The main body of the team is in place.

Senior Russian women's national team head coach Evgeny Bobariko:

- We played well during these two matches, even if there are things which have to improve. That especially concerns our ruthlessness in front of goal when presented with scoring opportunities. At the World Championship, we will try to achieve the best possible result, our target is always to win games and perform at a high level. We conceded two goals today in the second period when two to the good? The emotions probably got the better of our players. We were caught out on the counter-attack, but they did a great job to respond and equalise before winning in the penalty shootout.

Senior Russian women's national team captain Olga Sosina:

- Vanke Rays are a high-level opponent, they have talented players and like to compete in an aggressive, attacking style. The fact that we conceded on the counter-attack shows that we must improve. Given the fact that we hadn't played for the national team for a long time, it wasn't easy, but I think that we will have more friendly matches before the World Championship takes place.