ALL NEWS
Friendly match. Russia W - KRS Vanke Rays. Live broadcast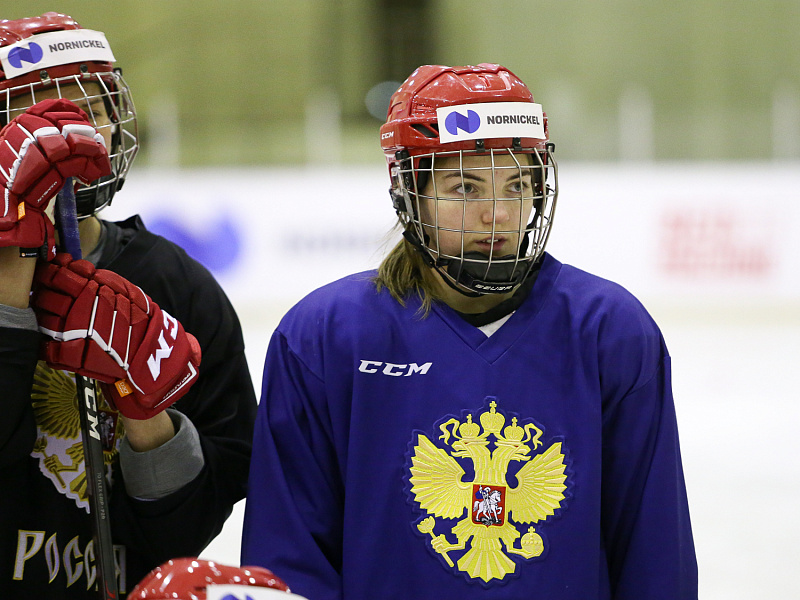 Today, on February 4, the senior Russian women's national team will compete in a friendly match against KRS Vanke Rays in Stupino.
The training camp in Novogorsk, which began on January 26, has now reached its completion. Yesterday, the players trained in these following lines:
Goalkeepers:
Morozov, Merkusheva, Sorokin
Whites:
Shibanova, Goncharenko - Pavlova, Vafina, Sosina
Blues:
Pirogova, Provorova - Shokhina, Dergachyova, Kadirova
Reds:
Ganeeva, Batalova - Kulishova, Bratishcheva, Falyakhova
Greens:
Smirnova, Savonina - Markova, Dyupina, Bolgareva
Blacks:
Pechnikova, Nikolaev - Dobrodeeva, Korzhakova, Likhachyova
Russia W forward Anna Shokhina:
- It was a productive, tough training camp for us, we competed in new lines and worked on our special teams. We also worked out a lot in the gym. All of us feel great, we're really excited to finally play in matches for the national team again. However, our main goal is the World Championship, and we are hoping that the competition will take place.
The game will begin at 13:30 local time.
LIVE BROADCAST