ALL NEWS
Training camp for the senior women's national team in Novogorsk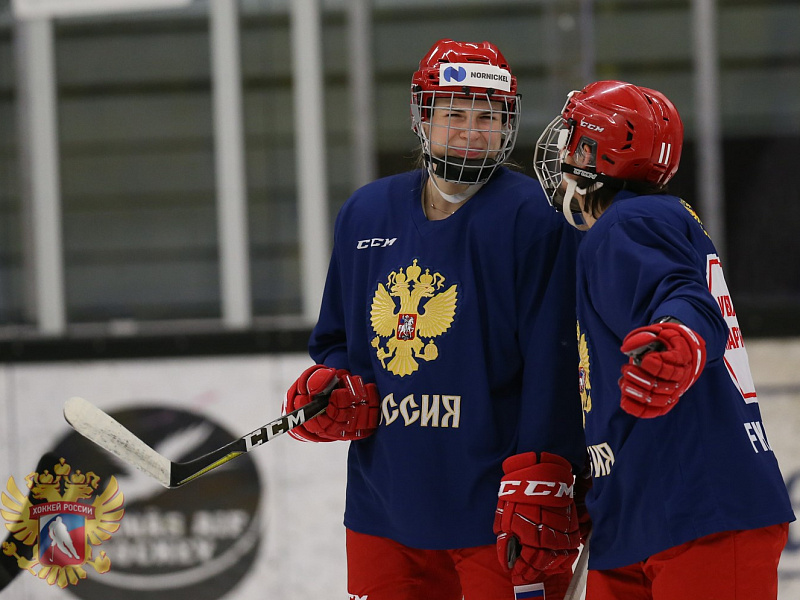 A training camp for the senior Russian women's national team started on January 26 in Novogorsk.

The coaches have called up these following 28 players:

Goalkeepers: Valeria Merkusheva (SKIF), Nadezhda Morozova (Dynamo-Neva), Maria Sorokina (Agidel).

Defenders: Maria Batalova, Maria Pechnikova, Anna Shibanova (all Agidel), Liana Ganeeva, Ekaterina Nikolaeva, Yuliya Smirnova (all Dynamo-Neva), Angelina Goncharenko, Elena Provorova (both SKIF), Nina Pirogova, Anna Savonina (both Tornado).

Forwards: Oksana Bratishcheva, Viktoriya Kulishova, Ekaterina Likhachyova, Landysh Falyakhova (all SKIF), Polina Bolgareva, Evgeniya Dyupina, Fanuza Kadirova (all Dynamo-Neva), Veroika Korzhakova, Ilona Markova, Olga Sosina (all Agidel), Elena Dergachyova, Anna Shokhina (both Tornado), Ekaterina Dobrodeeva, Valeriya Pavlova (both Biryusa), Alexandera Vafina (Kunlun Red Star Vanke Rays).

The players will train both on the ice and in the gym. On February 5, the team will make the trip to Stupino, where two friendly matches against Kunlun Red Star Vanke Rays will take place.