ALL NEWS
Matches at the Sirius Educational Centre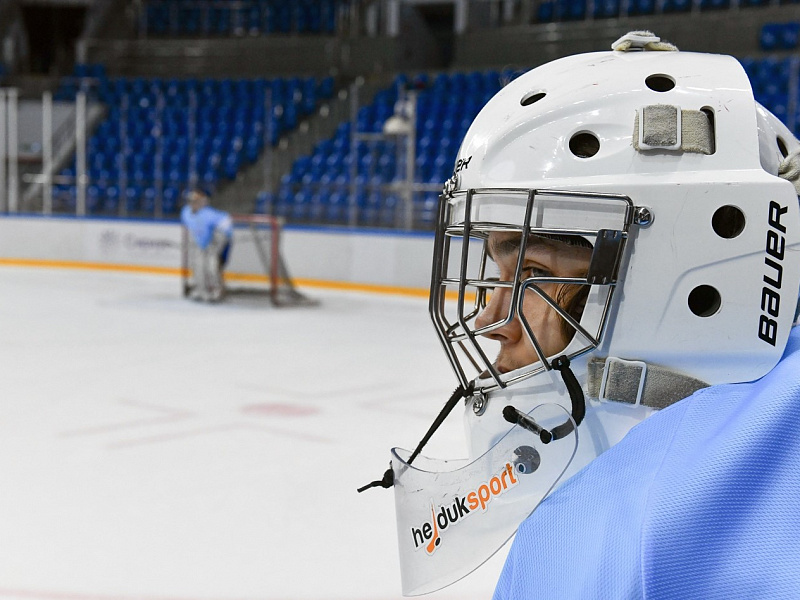 From the 16th to the 31st of January, a series of friendly matches between teams consisting of players born in 2006 will be held at the Sirius Educational Centre, with Dynamo Saint Petersburg, Spartak Saint Petersburg, SSHOR No.1 Saint Petersburg, SKA Saint Petersburg, SKA-Strelna Saint Petersburg, SKA-Varyagi Leningrad Region and Severstal Cherepovets all competing.
The games - 21 in total - will be staged at the Shayba Arena in Sochi.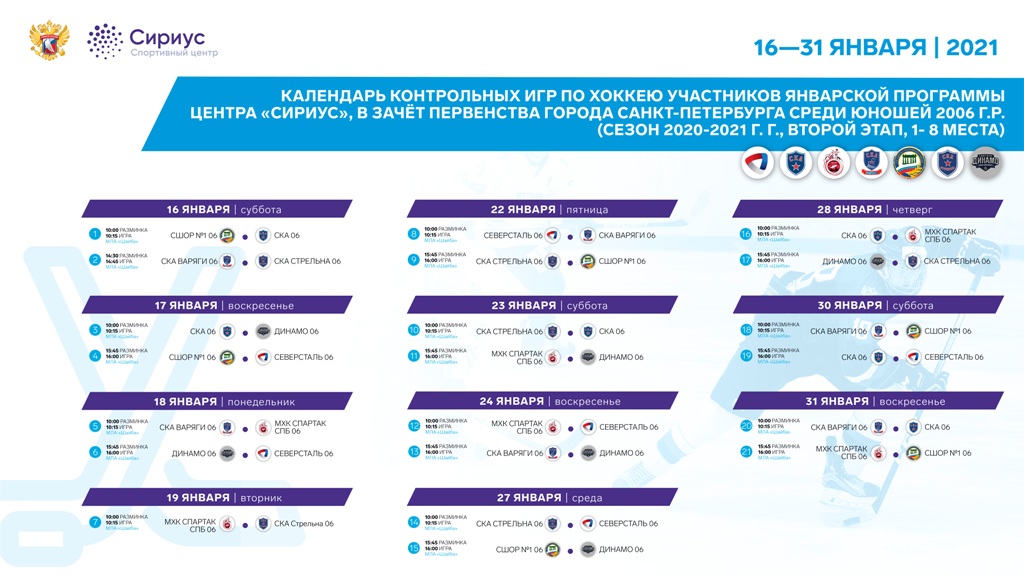 167 athletes are training at the Sirius Educational Centre under the guidance of Russian Ice Hockey Federation (RIHF) experts. Two-time NHL Stanley Cup champion Sergei Nemchinov, goalkeeping coach Alexei Ivashkin, world champion Sergei Sorokin and advisor to the RIHF executive director Yury Strakhov are among them.
Candidates will be picked for the under 16 Russian national team in the matches. This is a stage of the yearly cycle which began in August 2020 and will reach its completion upon the conclusion of the campaign.
These games are a part of the January Ice Hockey Program.