ALL NEWS
Interviews after arriving in Moscow from the 2021 World Junior Championship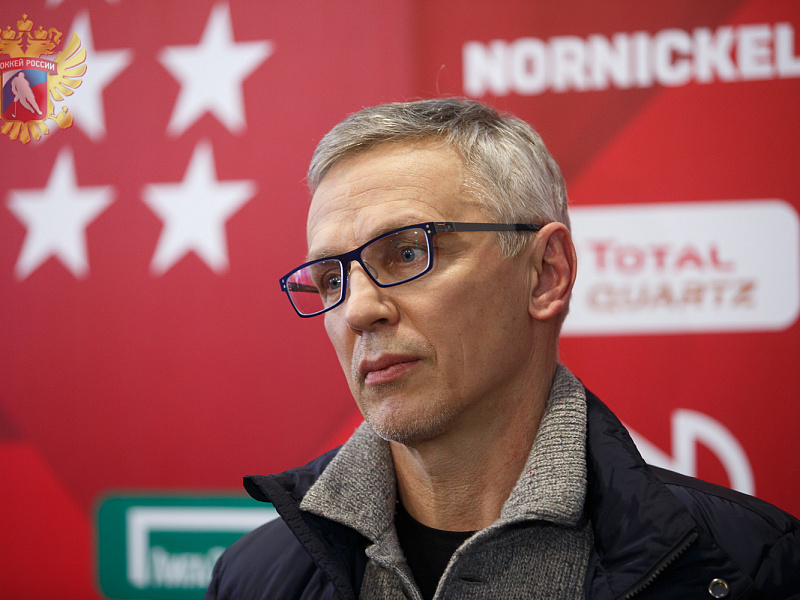 After arriving in Moscow following the 2021 IIHF World Junior Championship in Canada, junior Russian national team head coach Igor Larionov, defenseman Shakir Mukhamadullin and forwards Rodion Amirov and Zakhar Bardakov all spoke with the media:

Russia U20 head coach Igor Larionov:

- What did I read on the fight? A book about life, patience and kindness. Yes, we didn't achieve our goal at the World Junior Championship, but life goes on. This was an experience which serves as motivation to move on. The guys are upset, but we will strive to improve. The reasons behind our defeat need to be analysed. Did I read the press during the competition? No. I respect the efforts of the journalists, but the players can react to what they read.

Unfortunately, you can't always achieve your target, but we need to speak about the experience which our guys received. We wanted to win gold. This defeat will serve as a lesson. Has this result made me stronger? Yes, of course. Junior ice hockey is unpredictable. The guys should have scored more goals, but the puck didn't go in. Our efforts weren't enough to finish the tournament on a positive note.

Russia U20 defenseman Shakir Mukhamadullin:

- Everyone received a huge experience. Of course, we're not happy with this result. We will work hard to improve and achieve our future goals. The defensemen didn't join the rush enough? No, I don't agree with that, we skated to the blue line and tried our best to help the forwards. I will analyse how I performed. What do I want after spending so much time in the isolation bubble? To eat meat, see my family and prepare for upcoming matches.

Russia U20 forward Rodion Amirov:

- Unfortunately, we couldn't win the gold. However, all of the guys in the team gave everything, we fought hard. Did the isolation bubble affect our physical condition? Yes, maybe it did, it was a difficult training camp and we were lacking emotions. Hopefully, the team will win the tournament next year. Satisfaction from the competition? Of course, it was the World Junior Championship!

Russia U20 forward Zakhar Bardakov:

- Vasily Podkolzin was a good captain for us, he motivated us and kept us going. Unfortunately, we couldn't follow his words of advice. We let him down. What was lacking in attack? We didn't crash the net enough. Vasily did that, but we didn't. Problems with our physical condition? Personally, I didn't have any issues. I was one of the finds of the tournament? This is the first time I've heard that!