ALL NEWS
Reaction after playing Finland at the 2021 World Junior Championship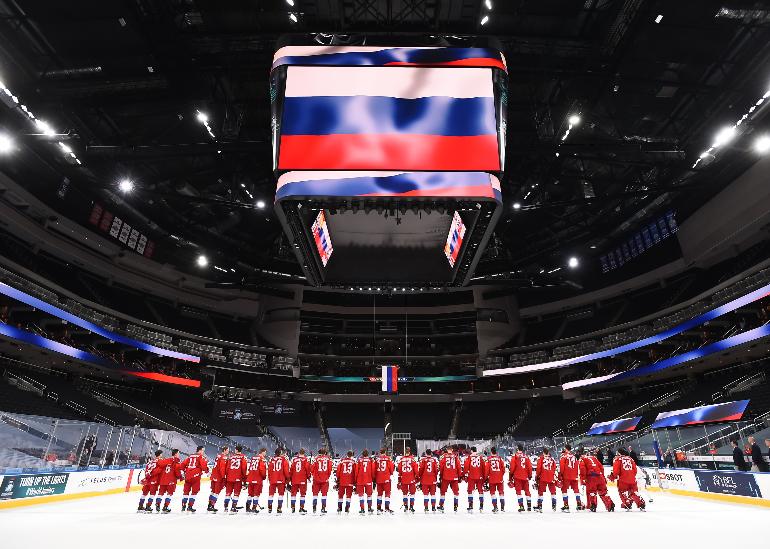 Following the 1:4 defeat to Finland in the bronze medal match of the 2021 IIHF World Junior Championship in Edmonton, Canada, junior Russian national team head coach Igor Larionov and forwards Vasily Podkolzin and Rodion Amirov spoke to the media:

Russia U20 head coach Igor Larionov:

- On behalf of myself and the entire coaching staff, I can say that all of our guys gave everything they had. We need time to analyse exactly what happened and which mistakes we made. All of us are upset. However, any team could be in our position right now. We have to investigate to see where we can be stronger.

Russia U20 forward Vasily Podkolzin:

- If we could have taken advantage of our opportunities during the first period, the match would have turned out differently. This was a big experience for us. In such a situation, you have to draw the right conclusions, cope with the disappointment and move on. My penalty? I didn't mean to hit the opponent with my stick, it was an accident. Nevertheless, that foul was unacceptable for the team captain, it was a huge mistake from myself. In order to win today, we needed to protect possession and win the battles.

Russia U20 forward Rodion Amirov:

- We started well today against the Finns, but we didn't take advantage of our chances to score. We couldn't meet the expectations. The lack of fans? Of course, it's difficult without supporters inside the arena, but we still felt their support. I will work hard to improve when I return home. We didn't score in two tournament games? We needed to crash the net more and follow the game plan.